Web Graffiti


Online, and unmoderated, the flag war reveals whatís in the hearts and minds of some of your neighbors. The comments below were posted on the Web sites of the League of the South (www.palmetto.org) and the S.C. Sons of Confederate Veterans (www.scscv.org). Posts have been cut for length, and names deleted. Spelling, punctuation and grammar are the authors'.
---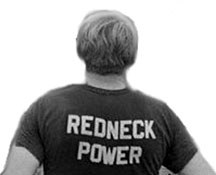 IF THEY DO DECIDE TO TAKE THE FLAG DOWN AND PUT IT ON THE FRONT LAWN THE BLACKS WILL STILL NOT BE SATTISFIED, BUT THEY WILL HAVE A MORE CLOSE UP VIEW OF OUR HERITAGE!!
"Yea, letís move the flagÖto the top of the pole!"
IF we take down THE FLAG (God forbid!), whatís next, MLK or JJís puss on our currency? Slavery was alive under the US flag longer than it was under the Southern Cross, but they donít study enough history to acknowledge that, or is the US flag offensive, too? If your heart ainít in Dixie, get your _ss out! Long live LEE!!!!!
rebel by birth i am the bigest nigger killer in the wolder
GOD SAVE THE SOUTH! We are experiencing the second invasion from the north. Yankee teachers in our schools are changing the way our children speak. The rebel flag has become a symbol of hate instead of Southern Pride due primarily to the Yankee media. I am very concerned about the preservation of the white race and culture.
I think it is time that The new minority (southern whites) raise hell on all of the commie bastards that threaten our heritage and our flag. Iím tired of the blacks getting their own tv channel, college scholarships, martin luther fag days, and all of the other privelages they get because our government is afraid to offend someone.
Iíve read that the war between the Confederate States and the united states was a lost cause. If thats so why did it take the union four years to claim victory? And why are they still fighting it? It aint over till itís over.
we cannot be blackmailed by the blacks.
As far as the NAACP is concerned they need to get a life. Stop your complaining, read your history first (if you can read) then make an intelligent coment. If anyone is racist it is the colored man. You donít see the white man having "White History Month? do you? or miss white America?
This is not just a South Carolina fight, this is a struggle on behalf of free men all over the world. Your prayers are appreciated as we fight the socialist element that would control not only our history but our futures.
The war being waged by the liberal leftist media and their eager polically correct zealots is one of political blackmail, political terrorism and a blatant campaign of CENSORSHIP! We must not let history be rewritten for the sake of a few nay sayers, malcontents and evil busy doers.
The way I see it, the flag is the first to go and the next thing you know, they will be here to take our guns.
The NAACP leadership are just as much a hate group as the KKK and have no interest in the historical significance of the flag or the heritage it represents that we hold so dear in the memorializing of our brave ancestors who sacrificed their all in the call for Southern Independence.
ITS TIME TO FIGHT BACK WITH A BOYCOTT OF OUR OWN. LET THEM SEE WHERE THE BIG BUCKS ARE.
As a former member of the SC House, I promise you that it is important for you to contact your OWN House & Senate member to let them know your feelings about the flag. Your Representatives DO CARE WHAT YOU THINK!!!
south carolina should NOT let anyone from the outside tell you what you should do with the confederate flag. Next someone will take offense to the stars and strips ó then we will all have nothing but a white cloth on a stick.
I was in Columbia on Jan. 8 and it surely was a great day to be a Southerner!! The State way underestimated the number of people at 6,000! It was one of the best days of my life!!!! Long live the Southland and long may that beautiful Battle Flag wave!!
A Special Thanks to All Our Compatriots who came out and marched Jan. 8 2000. It was a site to see! I now know how our Grandfathers felt, to hear the Rebel Yell it Sounded like a wave crashing on a beach. God Bless Dixie.
my family has raised me to be proud of what my ancestors did to try to win independence from a government that tired and succeeded in destorying their way of life. they are trying to make us forget what they have put the confederate states of america through over these past 135 years. i would be proud to do whatever it took to defeat our dicatorship of a government, and this time WE WILL NOT SURRENDER.
I like youír momorl for the brave and the south
Now we donít have to see the American flag flying over the Confederate Battle Flag. Our Confederate Flag can now fly freely by itself with only God above.
Well I guess weíve lost again, and we sure arnít newcommers to it. It would be nice if we had that good ole SOUTHERN DEFIENCE that are ancestors had that almost won us the war. Well Iím glad those poor old soldiers arnít here to see us now.
REBEL BLACK PANTHERS SUCK CONFEDRATE FLAG RULES!
I think what they are doing to Your Flag is another case of Government giving in to the Blacks. When the next Civil War starts the North & South will have a single enemy to unite against. LET THE WHITE PEOPLE HAVE A VOICE IN THEIR GOVERNMENT!
Itís times like these I think black people donít want equality, they want superiority. Letís never surrender. May the South rise again!
remember that the south was right.
IíVE GOT A SHOTGUN, A RIFLE, AND A FOUR WHEEL DRIVE, AND A COUNTRY BOY CAN SURVIVE
I feel that I am a second rate citizen due to Affermative Action and other counter pregadous laws passed by the corrupt Socialist central government. All Minoraties can get into any college in this nation for free, and I would have to pay to get into the Citadel which I plan to go to one day. We need a country based on original european codes, and a central government that sopplies basic laws and a military. The rest should be up to counties and states.
As the Yankees have spread down out of the north, like a disease through a healthy body, you can see the rise in crime, the lowering of community and family standards and morals and the loss of Honor, Integrity, Manners and respect for others and their property. The Yankees have made a near wasteland of their country and will surely do the same to the rest of the country given enough time. Look at how many Northerns are controlling your local politics and creating policy that allows Yankee real estate agents and brokers to turn more of the South into parking lots, apartment complexes, offices for more of their Yankee Spawn to infest. We are losing the South by thousands of acres a day and we are losing our heritage in the process. Wake Up, draw a deep breath through your nose and you will no longer enjoy the sweet smell of Magnolias and Honeysuckle but the rancid odor that is associated with terminal disease.
Keep on saluting the CONFEDERATE FLAG and flying high. WHITE POWER!!!
I am glad there are some of us who are not affraid of hurting peopleís feeling. It is so hard to be able to say whats on your mind anymore becaus you might "affend" someone. I love our flag and I fly it on my truck, home, and back. I will not lye down and roll over just so these "affended" people can get there way. These people act like I owe them something.
It is critical to our existence that all Southerns obtain a high level of education so that we will have an opportunity to be in influential positions in the media and all levels of government. Why are the yankees coming down to the South and able to impose their values and surpress ours? Many times it is for the simple fact that they are highly educated and hold a job where they can change any situation that they might find offensive. I fear if we do not come together, we shall surely be a asterisk in a text book in the not so distant future.
Either love our great flag or take I-95 north.
South Carolina had the guts to start the war and now they are the only ones that have the guts to keep the flag flying.
I regard the break-up of the United States as inevitable; it will probably occur in the coming century. As Southerners, we must ensure that the good things about our heritageóqualities so richly described in this websiteóhave been preserved so that they may serve as a model for the future Southern government.
This is so unreal. Finally, I have the chance to see first hand that all those "rumors" about southerners are absoultely true. Is this really 1999?
Im so proud of the state of South Carolina and The CSA I had the South Carolina Confederate Regonishion Flag tattooed on my arm to show Im CSA and proud to be southern.
This is for all you anti white heritage non beleivers who think the flag should come down, basicly i am sick and tired of all the blacks and other liberals who think this country should be ran there wayÖ you got another thing comeing. The flag will never come down, not in my life time or yours, so quit your crying and get a life!
It seems to me their rights are more important than ours (Colored people).
HEY ALL....KEEP THAT FLAG FLYING HIGH AND PROUD, AND IF "THEY" DONíT LIKE IT "THEY" CAN KISS OUR ASS!
The Naacp is a RACIST organization that undermines Whites and blacks alike. Donít give in to a bunch of fat, uneducated laborers that dress up in nice clothes and all of a sudden become preachers and senators. These same unemployed biggots are the same black trash that EXPECT Government "handouts" in the first place. Remember we must fight against racism.
I THINK PART OF THE PROBLEM W/ THE WORLD TODAY IS THAT PEOPLE RESPECT & ADMIRE PEOPLE LIKE MARTIN LUTHER KING JR. & JESSIE JACKSON. WE HAVE A SPECIAL HOLIDAY FOR MARTIN LUTHER KING JR. BUT WE DONíT EVEN HAVE A RECOGNIZED HOLIDAY FOR LINCOLN & HE DID A LOT MORE GOOD THAN KING! ALL KING DID WAS START TROUBLE & RUN HIS MOUTH TOO MUCH!
American by birth ó REBEL by the grace of God!!!
The NAACP dose not have the right to tell the Confederate states of America what to do. We should keep the Confederate Flag on South Carolinaís States Houes!!!
this once great country was in better shape when we had segragation. I do not believe in race mixing, and we mus start educating our kids now, and quit looking up to the black race. 70% of our criminal are black and only represent 13% of the population.
I want to pass on the N.A.A.C.P. POEM to yall. What choice have we, that you condone? You hate the whites and hate your own. You take a child and then implant, The ganster rap and baggy pant; The filthy mouth, the knife and gun, Your driveby shootings just for fun. Then you tell us that we are wrong; Our flag should burn, they donít belong; For times have changed and flags breed hate And history now must fabricate, To tell the lies that you propose And truth is something not disclosed. Sorry friend, my flag will wave. I harmed you not, owned not one slave. Iíll keep my children, raise them well And in the evening I will tell, Stories of our Southern past, While you stand by, appalled, aghast. Perhaps in time, youíll have some too, Of men that hunted, captured you. And there at night in city shack, You tell your kids they all were black; That fought the bush and chained your hands And brought you forth to other lands. I bear no guilt, that you imply; LEAVE ME ALONE: MY FLAGS WILL FLY!
I am one hell of a redneck! So lets keep it up and keep a little piece of history away from those savage blacks!
GOD SAVE SC from liberal demoocrats and black terds trying to tell us what to do.
God was a rebel.
Thank you for letting others know that people who share these views are not "rednecks" or bigots as portrayed by the press.