---


DO SOMETHING is a bulletin board for political and social activist groups to post upcoming events. Mail information to POINT, P. O. Box 8325, Columbia, SC 29202, or fax us at 771-6572. This is a free service; deadline for entry is the 23rd of each month.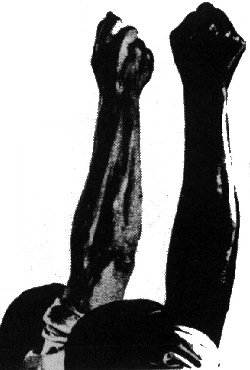 AIKEN




The First Thursday Writers Series is held the first Thursday of each month at the Aiken Center for the Arts, 122 Laurens St., SE. Call 641-9094.




CHARLESTON




52%, a women's political action group, meets the third Monday of each month. Call 853-0052.


The College of Charleston is offering a series of environmental seminars which are free and open to the public, held on Thursdays from 4:15 p.m. 5:30 in Maybank Hall, Rm. 208, at the corner of Calhoun and St. Philip. March 14: Early Environmental Concern in South Carolina. March 28: Air Pollution at ThermalKem Toxic Waste Incinerator in Rock Hill. Call 953-5786.


Meetings of the Lowcountry Gay and Lesbian Alliance are held the last Tuesday of each month at 7 p.m. at the Charleston County Library on King Street. Call 720-8088 or write: LGLA, P.O. Box 98, Charleston, SC 29402.


Parents and Friends of Lesbians and Gays (PFLAG) meets the second Monday of each month at 6 p.m. at Metropolitan Community Church, 2010 Hawthorne Dr. Call 856-0577.


Play it Safe is a compilation of Charleston's musicians who donated talent to raise money for Lowcountry AIDS Services. Play it Safe is available at all music outlets or by mailing $13 to P.O. Box 20001, Charleston, SC 29413.


The S.C. Academy of Authors will hold its 1996 awards dinner on March 23 beginning with a reception at 5 p.m. at the Lightsey Conference Center at the College of Charleston, 160 Calhoun St. For details, call 953-5822.


The Secular Humanists of the Lowcountry will present syndicated columnist Michael Graham as guest speaker at its March 17 meeting, which begins at 4 p.m. at Gage Hall, 4 Archdale St. Call 577-0637.


"Wine, Women, Poetry and Prose," part of a series of events celebrating women in the arts, will feature readings by local women authors at 7:30 p.m. on March 25 at Cady and Daughter Books, 334 East Bay St. Free admission. Call 722-4909.




COLUMBIA




Call the Association for Children for Enforcement Support for information on how to collect child support. Services are free. Call 892-3403 (Lexington County) or 755-6713 (Richland).


Need a pal? Adopt a pet from the Animal Protection League, 6080 Old Leesville Rd. Call 783-2119.


Carolina Cats, a pet rescue foundation, needs temporary homes for cats awaiting adoption. Vet care and supplies provided. Call 791-7707. Donations of all kinds are gratefully accepted. Write: P.O. Box 210705, Columbia, SC 29221.


Columbia Audubon Society sponsors a variety of free events. Call 737-7204 or the Audubon Society's Infoline, 748-9066. The group's March 12 meeting will explore research conducted at Sumter National Forest on the effects of clearcutting on migratory birds. The meeting begins at 7:30 p.m. at Riverbanks Zoo. Call 737-7204.


The Columbia Zen Group meets Sundays from 6 8 p.m. at 2065 Blossom St. Call 790-5569 for details.


Hombres! is a support group for gay men to realize their true selves. Open sessions meet at 7 p.m. on Mondays at the GLPM Community Center, 1108 Woodrow St. Call 771-7713.


James McBride Dabbs and the Southern Heritage: a Centennial Symposium will be held April 10 12 at USC. Two days of panel discussions will focus on Dabbs' contributions as thinker, writer and civil rights leader. For details, call Tom Johnson at 777-3132.


The Institute for Southern Studies will present "Creativity, Gender and the Fiction of Katherine Anne Porter" on March 13 at 3:30 at 151 Gambrell Hall on the USC campus.


Les Ms., a confidential group offering women the chance to learn about lesbian identity, meets on Tuesdays at 7 p.m. at the GLPM Community Center, 1108 Woodrow St. Call 771-7713.


The Midlands Libertarians meet the second Thursday of each month at 7 p.m. at the Lizard's Thicket on Bush River Road. Call 894-4073.


The Columbia Branch NAACP meets the third Sunday of each month at various churches. For details, call the NAACP at 256-8771.


Palmetto AIDS Life Support Services offers two confidential support groups for people living with HIV; one for HIV+ men and women, one for HIV+ women only. Call 779-7257. PALSS is offering an HIV+ course designed for those newly diagnosed and their loved ones to offer emotional support and practical information. For details, call 779-7257 or 1-800-723-7257.


Parents and Friends of Lesbians and Gays (PFLAG) offers a free monthly support group at 6 p.m. on the 3rd Thursday of the month at the GLPM Community Center, 1108 Woodrow St. Call 799-6533.


Pets Inc., a pet rescue group in the Midlands, needs a new roof. To make a donation or for information on how you can help, call 749-9391.


Planned Parenthood of Central South Carolina will hold its 12th annual gala fundraiser, "In Full Swing," on March 9 at the Adam's Mark Hotel in Columbia. Tickets are available by calling 256-2600, ext. 22.


The Exchange Club will hold a Prevention of Child Abuse Night at Bubba N' Buck's, 3315 Broad River Rd., on March 15 beginning at 7:30 p.m. Donations will go toward abuse prevention efforts.


The public is invited to join a public forum, "Progress or Retreat," on March 26 at 5:30 at the USC Law School Auditorium. The forum will discuss the potential effects of environmental regulatory reform proposals on South Carolina and explore alternative approaches. Call 727-2078.


Rape Crisis Network offers a support group for adult rape victims every 4th Wednesday of each month from 7 to 8:30 p.m. There is no charge for the group sessions, facilitated by professionals. Call Ms. Jones at 252-8393. Also, Rape Crisis invites you to become a volunteer advocate. Volunteer training will be held March 23 24 and 30 31. Call 252-8394.


The S.C. Gay and Lesbian Pride Movement (GLPM) meets the third Sunday of each month at 2 p.m. Call 771-7713.


The S.C. Low Income Housing Coalition's annual conference will be held March 28 29 at the Adams Mark Hotel. The conference will focus on federal and state housing policies and availability of funding. Call 776-2047.


The University of South Carolina will offer a variety of events in March to mark Women's History Month. For details, visit the web site at: http://www.sc.edu/library/whm_calendar.html or call 777-3146.


Join a group of women in the Midlands who are in the process of creating a Women's Resource Center. Call 791-8156.




STATEWIDE




The third Citizens' Conference on Dioxin will be held March 15 17 in Baton Rouge, La. The conference is an effort to educate the public about the buildup of dioxins in our food and to expose the role of industry and government in the problem. For details or to register, call 919-774-7498.


Citizens Opposed to Domestic Abuse offers 24-hour crisis line counseling, emergency shelter and help with orders of protection. Call 1-800-868-2632.


The Happy Days Yukon Project, a fundraising effort to help children with cancer, was designed by Louise Graff, who will kayak the Yukon (2,000 miles), with sponsors funding her per mile. Gwylene Gallimard, a Charleston artist, will join the trek to document the trip, in various ways, to share with South Carolina children upon their return. For details on the project, call 723-1018.


The Lowcountry Women's Political Forum will meet March 23 for a half-day session at the College of Charleston. It will include eight workshops on issues related to the 1996 elections and information on how to become more active and influential in the political process. Registration is $10 in advance; $12 at the door. Call The Center for Women at 722-4909.


A public forum to protect the Chauga River will be held on March 23 at Chau Ram Park beginning at noon. Come learn how the river is at risk and what you can do to protect it. A workshop on the Revision of the Sumter National Forest Federal Land and Resource Management Plan will be held on March 30 at the park beginning at 10 a.m. The Forest Service is in the middle of revising the Sumter National Forest; the public is encouraged to comment on this proposed revision. Call S.C. Forest Watch at 864-647-8804 for details regarding either meeting.


The S.C. Sierra Club holds monthly meetings across the state. Find the group nearest to you and help wage the fight to save South Carolina's environment.


| | | |
| --- | --- | --- |
| Charleston | 1st Thursday | Baruch Auditorium, 284 Calhoun St. 7 p.m. |
| Clemson | 1st Tuesday | Unitarian Church, 226 Pendleton Rd. 7:30 p.m. |
| Columbia | 3rd Monday | Unitarian Church, 2710 Heyward St. 7:30 p.m. |
| Florence | 2nd Thursday | John Calvin Presbyterian, 2000 Marsh Ave. 7:30 p.m. |
| Greenville | 3rd Wednesday | Unitarian Church, 37 Hillcrest Dr. 7:30 p.m. |
| Hilton Head Island | 1st Tuesday | Palmetto Electric Bldg., Matthews Dr. 7:30 p.m. |
| Murrells Inlet | 2nd Monday | Belin Methodist Ed. Bldg., Business 17 7:30 p.m. |
| Rock Hill | 2nd Thursday | Wesley Foundation, corner of Stewart and Park 7:30 p.m. |

Quaker House offers soldiers help. Want out? AWOL? Homosexual? Call Quaker House at 1-800-FYI-95GI (394-9544) for free, confidential information about your rights and discharge options. Call 252-2221