---


DO SOMETHING is a bulletin board for political and social activist groups to post upcoming events. Mail information to POINT, P. O. Box 8325, Columbia, SC 29202, or fax us at 771-6572. This is a free service; deadline for entry is the 23rd of each month.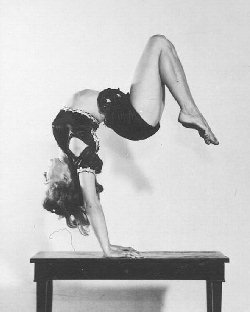 AIKEN




The First Thursday Writers Series is held the first Thursday of each month at the Aiken Center for the Arts, 122 Laurens St., SE. Call 641-9094.




CHARLESTON




52%, a women's political action group, meets the third Monday of each month. Call 853-0052.


Meetings of the Lowcountry Gay and Lesbian Alliance are held the last Tuesday of each month at 7 p.m. at the Charleston County Library on King Street. Call 720-8088 or write: LGLA, P.O. Box 98, Charleston, SC 29402.


Parents and Friends of Lesbians and Gays (PFLAG) meets the second Monday of each month at 6 p.m. at Metropolitan Community Church, 2010 Hawthorne Dr. Call 856-0577.


Pet Helpers, a nonprofit group, will hold an auction benefit May 5 at 6:30 p.m. at the Sheraton at Brittlebank Park. Tickets are $20 in advance, $25 at the door. All proceeds benefit homeless pets. Call 795-4450.


The Poetry Society of South Carolina invites you to a reading of selected poetry of Beatrice Witte Ravenel and DuBose Heyward at South Carolina Society Hall, 72 Meeting St. at 3 p.m. May 5. A reception will follow. Call 803-723-3294.


Mack Tennyson, professor at the College of Charleston, will speak at the next meeting of the Secular Humanists of the Lowcountry on April 21. The topic will be "A Seventh-day Adventist's view of Christianity." A discussion will follow the talk. The public is invited to attend the meeting, which starts at 4 p.m. in Gage Hall at 4 Archdale St. Call 577-0637.




COLUMBIA




Call the Association for Children for Enforcement Support for information on how to collect child support. Services are free. Call 892-3403 (Lexington County) or 755-6713 (Richland).


Need a pal? Adopt a pet from the Animal Protection League, 6080 Old Leesville Rd. Call 783-2119.


Carolina Cats, a pet rescue foundation, needs temporary homes for cats awaiting adoption. Vet care and supplies provided. Call 791-7707. Donations of all kinds are gratefully accepted. Write: P.O. Box 210705, Columbia, SC 29221.


Columbia Audubon Society sponsors a variety of free events. Call 737-7204 or the Audubon Society's Infoline, 748-9066.


The Columbia Zen Group meets Sundays from 6 8 p.m. at 2065 Blossom St. Call 790-5569 for details.


Hombres! is a support group for gay men to realize their true selves. Open sessions meet at 7 p.m. on Mondays at the GLPM Community Center, 1108 Woodrow St. Call 771-7713.


Les Ms., a confidential group offering women the chance to learn about lesbian identity, meets on Tuesdays at 7 p.m. at the GLPM Community Center, 1108 Woodrow St. Call 771-7713.


The Midlands Libertarians meet the second Thursday of each month at 7 p.m. at the Lizard's Thicket on Bush River Road. Call 894-4073.


The Columbia Branch NAACP meets the third Sunday of each month at various churches. For details, call the NAACP at 256-8771.


Palmetto AIDS Life Support Services offers two confidential support groups for people with HIV; one for HIV+ men and women, one for HIV+ women only. Call 779-7257.


Parents and Friends of Lesbians and Gays (PFLAG) offers a free monthly support group at 6 p.m. on the 3rd Thursday of the month at the GLPM Community Center, 1108 Woodrow St. Call 799-6533.


Pets Inc., a pet rescue group in the Midlands that has saved more than 5,000 cats and dogs, needs your support. To make a donation, call 749-9391.


Rape Crisis Network offers a support group for adult rape victims every 4th Wednesday of each month from 7 to 8:30 p.m. There is no charge for the group sessions, facilitated by professionals. Call Ms. Jones at 252-8393.


The S.C. Gay and Lesbian Pride Movement (GLPM) meets the third Sunday of each month at 2 p.m. Call 771-7713.


Vaccinate your pet against rabies at clinics conducted in most counties in the state during April. Shots cost $3 each. For dates, times and locations, call your county health department.


Join a group of women in the Midlands who are in the process of creating a Women's Resource Center. Call 791-8156.




STATEWIDE




Citizens Opposed to Domestic Abuse offers 24-hour crisis line counseling, emergency shelter and help with orders of protection. Call 1-800-868-2632.


The S.C. Sierra Club holds monthly meetings across the state. Find the group nearest to you and help wage the fight to save South Carolina's environment.


| | | |
| --- | --- | --- |
| Charleston | 1st Thursday | Baruch Auditorium, 284 Calhoun St. 7 p.m. |
| Clemson | 1st Tuesday | Unitarian Church, 226 Pendleton Rd. 7:30 p.m. |
| Columbia | 3rd Monday | Unitarian Church, 2710 Heyward St. 7:30 p.m. |
| Florence | 2nd Thursday | John Calvin Presbyterian, 2000 Marsh Ave. 7:30 p.m. |
| Greenville | 3rd Wednesday | Unitarian Church, 37 Hillcrest Dr. 7:30 p.m. |
| Hilton Head Island | 1st Tuesday | Palmetto Electric Bldg., Matthews Dr. 7:30 p.m. |
| Murrells Inlet | 2nd Monday | Belin Methodist Ed. Bldg., Business 17 7:30 p.m. |
| Rock Hill | 2nd Thursday | Wesley Foundation, corner of Stewart and Park 7:30 p.m. |


Quaker House offers soldiers help. Want out? AWOL? Homosexual? Call Quaker House at 1-800-FYI-95GI (394-9544) for free, confidential information about your rights and discharge options. Call 252-2221 for a Columbia contact.


Crafts makers will demonstrate their techniques from 10 a.m. until 2 p.m. to the public free of charge on selected Saturdays throughout the months of April and May at the South Carolina Artisans Center at 334 Wichman Street in Walterboro. The Center is nonprofit, using a retail outlet, interpretive displays of southern life, live artist demonstrations and educational programs to bring South Carolina culture to the public. For details, call the Center at 803-549-0011.


The South Carolina Center for the Book, a nonprofit group, is dedicated to increasing awareness of the state's "book culture" and to promote reading. The Center will provide free publicity for any book-related events of which it is notified through a toll-free phone number, an Internet site and a newsletter. For information or to become a sponsor, call 803-799-8370.


You are invited to the South Carolina Progressive Network's strategy conference April 13 and 14 at historic Penn Center in Beaufort. Join like-minded social and political activists from across the state as they brainstorm, strategize and get to know each other. Invited speakers will report on what similar grassroots coalitions are doing in other states. The cost for the weekend is $45, which includes an oyster roast Saturday night, overnight accommodations and a traditional Lowcountry shrimp breakfast Sunday morning. Scholarships are available; car pools will help ease transportation problems. For details, call 803-254-9398 or 1-800-849-1803.