Ticked Off? Log On!

---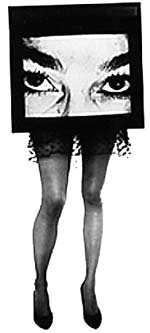 Women Leaders Online, the first women's advocacy group on the Internet, has launched a massive campaign to mobilize women for grassroots political activism in 1996 and beyond.

The campaign, called Women Organizing for Change (WOC) will use the Internet to provide objective political information as an antidote to conservative male-owned media.

WOC hopes to make a major difference in the 1996 elections, an election in which women's votes are expected to be decisive. WOC is asking women (and men sympathetic to women's issues) to pledge one hour each week for grassroots political work to support pro-woman candidates and causes. This includes on-line organizing, media activism, working phone banks, and passing out leaflets. Those joining the effort will receive regular e-mail updates about political candidates, legislation and media campaigns. Emergency alerts will go out whenever women's rights are threatened.

Activists can join WOC by:

completing an online volunteer pledge form at http://wlo.org

sending e-mail to volunteer@wlo.org with the subject "volunteer" or by

calling 1-800-WOMAN96.
The goal is to set a new and positive agenda for the country which will promote equality and justice in all areas, including jobs, education, health care, family policy, taxes and budgets, the environment, personal freedom, the media and political reform. Specific actions will also be taken to stop violence against women, end sexual harassment and discrimination, preserve the social safety net, and protect and expand women's reproductive rights.
WOC intends to redirect the country's overall priorities, making women's views and voices key to all policy discussions. WOC represents a dramatic alternative to the agenda of the self-described revolutionaries who took control of Congress in 1994. That agenda was driven by extremist special-interest groups, drafted behind closed doors by high-paid lobbyists, and railroaded through Congress by a PAC-addicted leadership. As polls show, Americans

especially women

now see through the rhetoric of the "Contract With America."
WOC's founding members include former vice presidential candidate Geraldine Ferraro, author and columnist Barbara Ehrenreich, and economist and political commentator Julianne Malveaux.
Women Organzing for Change
P.O. Box 57199,
Washington DC 20037
202-861-4730

fax: 202-861-4297
VoiceMail: 800-WOMAN96
E-mail: wlo@wlo.org
Web: http://wlo.org