The Thurmond Machine
Detractors have long claimed that South Carolina's senior senator on the Hill is over the hill. So how does he stay in power?
BY BRETT BURSEY

---


As Strom Thurmond stumps for his eighth term in Congress, there are questions about the 93-year-old senator's age, but none about what keeps him in power.

Sixty-three years after winning his first election, to serve as the Edgefield County superintendent of schools, Thurmond's original politics — built around a core of white-supremacist values — are out of vogue.

It is a different world than it was when Thurmond entered politics. How has the senator managed to keep getting elected?

Friends and enemies alike agree that what keeps Thurmond in power is not his congressional accomplishments but his "constituent services."

"I've gotten tired of hearing about how much Thurmond has done for South Carolina," said a Columbia Democrat. "I've started challenging people to tell me what he has done. No one can name a single piece of legislation he has sponsored that has benefited our state."

At the same time, most voters can't recall Thurmond's votes that hurt their environmental, social or economic interests. But plenty of them remember that Thurmond funneled federal money into their communities. Many more recall Thurmond personally touching their lives, with a letter of congratulation or condolence.

There is no denying Thurmond's popularity among white South Carolinians. Black South Carolinians, however, have never given Thurmond as much as 10 percent of their vote.

In 1954, Thurmond was elected as a write-in candidate to the Senate seat he still holds. (He is the only person ever elected to the Senate whose name didn't appear on the ballot.)

After Pug Ravenel lost a close race to Thurmond in 1978, the Charlestonian admitted that "asking people to vote against Strom Thurmond is like asking them to cut down a palmetto tree."

Thurmond's political resilience is due in part to his willingness to change with the times. By 1970, Thurmond had lost the battle started by Gov. Ben Tillman to keep black South Carolinians from voting and integrating into white society.

That year, nearly 55 percent of the state's eligible black voters had registered, and the national media was calling Thurmond "no longer unbeatable."

In 1971, Thurmond hired Tom Moss as his first black legislative assistant. Moss had made a name for himself as the director of the South Carolina Voter Education Project. Thurmond said he hired Moss, "in order to facilitate my service to the black people of South Carolina."

The service Thurmond was referring to was directing federal money to black institutions and communities. And while Thurmond's staff did search for funds that could be directed to South Carolina, much of the federal billions that have been spent on government buildings, water and sewer systems, recreational and educational facilities would have ended up here without Thurmond's help.

In a display of his political savy and moxie, Thurmond always announces grants earmarked for South Carolina and takes every opportunity to deliver the check in person.

For example, Congress recently approved grants for historically black colleges. Sixth district Rep. Jim Clyburn had worked for months to insure the inclusion of several South Carolina schools. Twenty minutes after the bill passed the Senate, a Clyburn assistant had the Vorhees College president on the phone to tell him the school had been awarded $2 million for restoration work.

"Dr. Dawson laughed and said I was too late," the staffer said. "He said that Sen. Thurmond had just called him from the Senate floor to tell him about the grant. Dr. Dawson said Thurmond told him, You be sure the good folks down there at Vorhees know I did this for them.'"

According to House staffers familiar with the origins of the bill, the only thing Thurmond did was vote for it and take the credit.

Not counting the White House, Thurmond has the largest staff in Washington, with an average of 50 employees supported by a monthly payroll of around $100,000.

When Republicans became the majority party in 1994, Thurmond became president pro tem of the Senate — putting him third in line for the presidency — and his staff budget and salary were increased.

Thurmond's salary is $6,193 a month, in addition to staff allocations.

One former Thurmond staffer, who served four years in the mid 1970s, recalled that constituent services were an important part of everyone's job in Thurmond's office.

He said, "The bottom line in that office when I was there is if a voter called from South Carolina, you were to do everything you could to help. To be fair, we never asked people if they were Republicans or Democrats."

Stories of Thurmond's office cutting through red tape for constituents are legend. Sam Washington recalls that when he was director of the Midlands Community Action agency in Columbia in the mid 1980s, allotted money was late in coming from the Washington office of Health Education and Welfare.

"After a month of dealing with bureaucrats and my congressman, we still didn't even have a letter of credit to show the bank," Washington said.

Although Thurmond had not supported the social programs of the agency, Washington said he reluctantly called Thurmond's office and asked if his staff could help. "Three days later I got a check for nearly $700,000," he said.

Thurmond has staff dedicated to helping constituents with veterans benefits, social security snafus and passport problems. Thurmond also has the largest intern program in Washington, recruiting an average of 150 college students a year for the past 30 years. The program, referred to by a former Thurmond intern as a "glorified summer camp program for the privileged," serves a number of purposes.

"It's a patronage program aimed at the parents," said Rhett Powers, a Columbia resident who was an intern in 1987. "They paid $250, but it costs a couple of thousand." The intern program lasts for a month, five times each year, with participants responsible for their own transportation, room and board.

The program allows Thurmond a chance to recruit the children of South Carolina's power elite, and to pull the best and brightest young people into his camp.

"He has built a formidable constituency out of the thousands of South Carolinians who have been either pages or interns," said Powers, a Democrat who is currently running for the House.

As an intern, Powers said he operated a "signature machine." "I signed Thurmond's name to hundreds of letters a day and mailed them on the senator's congressional permit."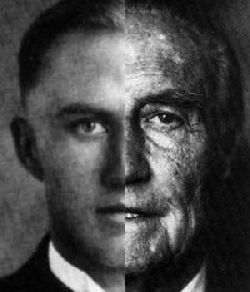 Bruce Dew, a Columbia attorney, was an intern in 1972, the same year as the late Lee Atwater. "I was going to Georgetown [University] on a scholarship and got a call from Thurmond's office," Dew said.
"I guess they knew I was in Washington from a little notice that ran in the Aiken paper. [Thurmond] took me in his office and talked to me for about 30 minutes. I remember he knocked his phone off his desk three or four times.
"He told me he would give me a grant to go to law school from his scholarship fund and that if I graduated I wouldn't have to pay him back."
In spite of the $1,000 grant, Dew said, "I am a liberal Democrat who has never voted for Thurmond, so the program didn't work on me, but I bet that 90-plus percent of the other interns are lifetime Strom supporters. His power comes from old time, one-on-one politicking."
Dew said one of his duties as an intern was to carry American flags to the Capitol dome for a momentary flutter before they would be sent off to constituents, who pay for them according to size.
The 4,500 students who have served as Thurmond interns are now judges, legislators, attorneys, CEOs, the Republican Party chair and dedicated voters spread all across South Carolina.
Thurmond, with the help of his tax-supported staff and interns, has elevated old time politicking to an industrial art form. Thurmond's office spent $64,254 in tax-supported postage during the 103rd Congress, cranking out about 400 letters a day to constituents.
Put this prodigious postage account together with subscriptions to local papers, a clipping service, staff and interns, add the Senator's ability to take credit for the hundreds of millions of federal dollars coming into the state, and you have a glimpse at the machine that helps keep Thurmond in office.
A search of the senator's constituent correspondence at the Strom Thurmond Institute at Clemson indicates that many of the letters were sentout to constituents not in response to an inquiry, but as a result of a notice or article in a local paper — sympathy notes on the death of a relative that were gleaned from obituary columns and congratulatory notes for graduations or professional accomplishments.
Thurmond has danced a fine line between constituent services and campaigning at taxpayer expense for four decades. "Thurmond will screw people politically, but remember their anniversary," Dew said. "When it comes time to vote, they will remember the nice card from the senator, but forget about the time he screwed them.
"Thurmond is the epitome of the old time pork-barrel, Southern senator. He is a cult personality on the level of Stalin or Mao. People will vote for him even if he is dead. There will never be another politician like him."