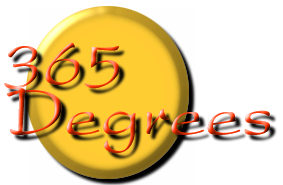 Tom Johnson
Poetry Editor
BY EUGENE PLATT
---
Celestial Navigation
This had to be the star that Zoroaster saw
in his mind a half-millennium earlier;
this had to be the long-awaited star for naught
in nighttime Persian skies was ever pearlier.


All the magi were delighted indeed to see
this heavenly sign, knowing what our prophet said,
and all of us agreed to choose by lot and send
a few of us with gifts to whomever it led.


In ensuing centuries we became well known.
And while there are those who forever call us wise,
we were only aware of all we did not know
and able to give treasures money never buys.


In search of a source of new, enlightened wisdom,
wherever that star led, we were willing to go.
We humped across countless dunes as undulating
as endless waves and over mountains capped with snow.


Our nocturnal pace slowed for nothing, our camels
so content, those sure-footed ships of the desert
who bore with dromedary dignity their loads
of men and food enough to keep them fit, alert.


The camels carried, too, a cargo of caskets
carefully filled with frankincense and myrrh and gold;
fitting gifts for a new king destined to die young,
according to what the prophet Micah foretold.


For a fortnight we followed until finally
the star stood still above a town we thought too small
to be the birthplace of royalty, but as we
entered a stinking stable we knew, regardless


of the circumstances of such a humble birth,
we stood before a babe unique in all the earth.
---
Saturday Night Fare
Class B Westerns
at the Majestic Theatre:
a weekend ritual of cowboys
and Indians,
cattle rustlers routed by Red Rider,
or grand Tom Mix outwitting Mexican bandits.
Afterwards,
the King Street newsstand,
a child's wonder library of comic books.
With my allowance
I always bought two -- and ice cream
with the remaining nickle,
while Dad sipped a beer.
(He was not only a fun pal,
but also my financier.)
If I live a thousand years,
I shall never forget
the legacy of love that was
our Saturday night fare.
---
Pennies from Heaven
Robbed by emphysema
of outdoor passions,
my hobbled father hobbied through
two years of retirement,
a new collector
of old coins.
Thus, my gift: the wealth
of thirty-nine cents,
a small tribe
of Indian Head Pennies
tiny tokens of tribute
remembrance for a final
Christmas --
given before he
took the ultimate reward
and left me the fortune
of having been his son.
---

Eugene Platt, of Charleston, was educated at the University of South Carolina, Clarion University in Pennsylvania and Trinity College in Dublin. His poetry has appeared in numerous journals and magazines, three collections of his work have been published, and he has given over 100 public readings in 15 states. A choreographed interpretation of "Celestial Navigation" is scheduled for presentation by the Robert Ivey Ballet in Charleston this fall.