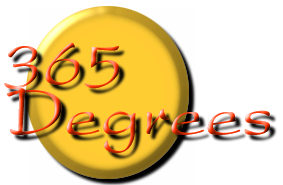 Tom Johnson
Poetry Editor
BY MORDECAI PERSKY
---
Life is a Jewish Movie
Life is just one big Jewish movie,
Now showing at the Patricia Theatre
In Aiken, South Carolina,
Where my Mama and Daddy stroll down the middle of Laurens Street
On their way to the picture show.
I think they have seen most of it already;
It's my turn now,
And I sneak in without paying.
But I am sore afraid.
I see Lisa there, my little girl,
21 years old.
Life works just like the movies:
Butch Jenkins becomes Tom Drake becomes Lionel Barrymore
In about two hours running time,
And it takes a few minutes longer
For Daddy to become Me to become Lisa,
Just long enough for me to give away my Captain Marvel comic books
And my stamp albums.
Now the screen goes dark with heaving seas,
Carrying all the dark-bearded Jews to America
Where things will be nice and safe.
I am sore afraid;
But I try like hell not to show it.
---
The Reddest Things Are Yours
The reddest things are yours --
Roses, kimonos, raspberries,
My blood rushing hidden in guarded alleys
Like thoughts of loving. Bright red thoughts;
My hand touches your cheek.
I found tears in your kiss, in your mouth that had been smiling,
And littlegirlness swallowed long ago,
But never lost, and the soft flow of a waterfall
You saw once; a summer wind was there,
And violet things, languid and unknown,
Felt but never seen,
As if a blind man's world were in your teeth and tongue,
Your cheek whiter by streetlight,
All hollowed for my kiss.
---
What a Strange Time
What a strange time
Is the time of aging
For me;
I can have women, yes,
Some of them,
Perhaps. But now I see reasons
Why Not.
I remember, don't I,
When love was blind
And could not see her hand
In front of my face?
Now love has telescopes
And scans the heavens.
It has microscopes
And scans the pores.
It sees everything.
It saw nothing
Once, remember?
Now here is the Fat News
It has gathered:
Just beyond that rise,
She (and I) will grow old;
And love and I will see that clearly in the telescope,
And in the microscope,
And in the looking-glass
Too.
In fact, I think
I already see it There,
Don't I?
Although they keep telling me it is quite far away.
---
He is Uneasy that Lives Here
He is uneasy that lives here
Inside my frame, has never felt
At home or ease here; stirs to go.
Oh Grandma, I am come old,
Almost as old as you when you told me
It would all "seem like yesterday."
So odd, these sayings of grownups;
No straining could give your words meaning then.
But I did not think you meant whole years gone,
In what seems time enough
To strike a match.
One's childhood gone,
One's youth gone,
One's middle-age a shadow,
And the closest days become those of childhood;
Did you say that, too?
---
Award-winning journalist Mordecai (Mort) Persky, a native of Aiken, graduated from the University of South Carolina in 1953. Since then he has been associated with such newspapers and magazines as the Augusta Herald, Atlanta Constitution, Miami Herald, New York Herald Tribune, Detroit Free Press, Family Weekly Magazine and New York Newsday in various capacities from sports writer to columnist to editor-in-chief. This is the first time in many years that his poetry has appeared in print.