Since 2004, the SC Progressive Network's Missing Voter Project has registered about 6,500 new voters. This year, we are being much more strategic, and want to leave organized community teams in place to continue to work on our ailing democracy after the elections are over. This is a non-partisan project. We will train organizers on registering in schools and jails, targeted neighborhoods and events. We will organize teams, who will determine their own schedules. The project focuses on historically under-represented citizens.

Democracy is not a spectator sport. Do your part! Contact the Network office to set up a FREE training for your organization by calling 803-808-3384. We will provide you with all the tools you need to do a registration drive in your community.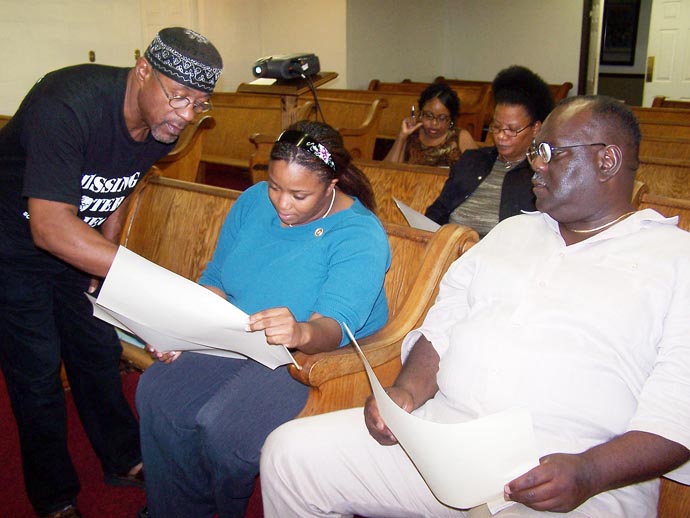 Missing Voter Project trainer Kamau Marcharia helps Shamieka Johnson and Fred Kennedy navigate precinct maps at a training in Winnsboro.
Missing Voter Project Tools
Spanish Voter Registration Form