This is our first election for officers in the Network's c-3 and c-4 organizations with a nominating and voting process designed to engage our entire membership, not just those who can make it to the state conferences. We sent out postcard notices of the election to members on Sept. 1, with nominations due Sept. 19. Since we only have one nominee per open seat, members are not being asked to vote by mail. Elections will be held at the Oct. 22 state conference.
For clarity, the SC Progressive Network is comprised of two organizations that are related but kept separate by federal law.
The SC Progressive Network Education Fund (501-c-3) is our research and policy institute that must be nonpartisan to accept grants and work with schools and other institutions that take tax-deductible contributions. Nonprofit organizations make up the membership of the Network's Education Fund. Each has a seat and a vote on the board of directors. The Education Fund's board elects the officers of its executive committee. Member organizations select their own representative. To check your organization's status, email Kyle@scpronet.com or call 803-808-3384.
The Network's (501-c-4) is comprised of individual and chapter members. Contributions to the c-4 are not tax-deductible, and members can engage in political campaigns and endorse candidates. Our individual members are the "boots on the ground" needed to educate, agitate and organize around the Education Fund's policy work. The executive committee is elected by the vote of individual members at annual meetings. All dues-current members are entitled to nominate, run for, and vote for officers. To check your dues status, email Kyle@scpronet.com or call 803-808-3384.
All nominees must be Network members and be interviewed by the nominating committee. The nominating committee of current officers not up for election and staff acted as a search committee and found qualified nominees for all but one open seat. All the nominees are active in Network activities and are graduates of the Modjeska School.
We're still searching for a nominee to serve as the c-4's treasurer. Nominations can be made by emailing network@scpronet.com or calling 803-808-3384 before Oct 21, to allow time for an interview with the nominating committee.
Network Education Fund (c-3) executive committee nominees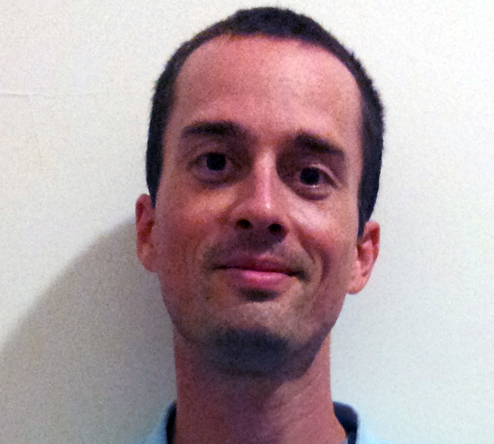 Cochair: Kyle Criminger: (outgoing: Harold Mitchell- incumbent: Marjorie Hammock)
Kyle is from Lancaster and holds a B.A. from USC and a Teaching English as a Foreign Language certificate. A nationally certified health care interpreter, he is a graduate of the inaugural iteration of the Modjeska School and has helped develop the Network's Democracy 101, Racial Justice, and New Legacy Projects. Kyle has served as the Network's membership liaison, welcoming new friends and members since 2014.
"As Network Education Fund Co-Chair, I will pledge to work with the Executive Committee to continue to identify and develop new leaders that understand and implement our time-tested, movement-building strategy. It is a privilege to do the same work in the same vein as Modjeska Simkins and so many other South Carolinians who also loved justice and equality and laid the groundwork for our movement."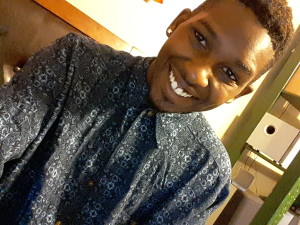 Co-Secretary: Nathaniel Simmons-Thorne (Incumbent Co-Secretary: Wayne Borders)
A Modjeska School graduate, Nathaniel is an emerging activist and an upperclassmen at the University of South Carolina where he studies mathematics, philosophy, and history. Movements and activism pertaining to economic justice are particular concerns of his.
"My willingness and interest in serving on the board is shaped by a dedication to bolstering the scope and influence of a statewide progressive political movement equipped with the power to radically renegotiate structure while advocating for the powerless."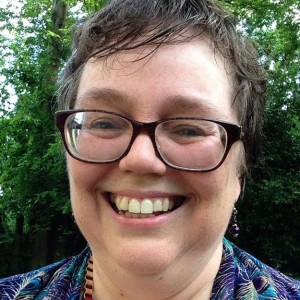 Treasurer: Gareth Fenley (outgoing: James Carpenter) Gareth Fenley is a social worker and community organizer. Gareth and her partner, Judy, are joined in one of the first same-sex marriages recognized by the state of South Carolina. She is a graduate of the Modjeska School.
"Through many apparent twists, turns, disruptions, and wanderings, I see one theme in everything I've done: a radical insistence on the integrity of the self. I proclaim the right to be oneself without shame, respected as a human being among equal human beings." "I initiated the Permanence Project to build the capacity of the Network. As a former 501(c)(3) president, I offer experience with nonprofit underpinnings like bylaws and budgets. Wisely attending now to our foundation will reinforce our ability to meet challenges and grow sustainably for years to come."
SC Progressive Network (c-4) executive committee nominees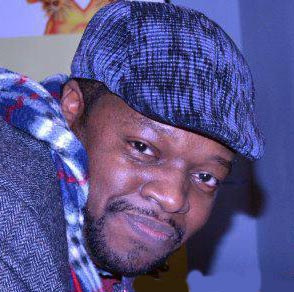 Cochair: Omari Fox (outgoing: Virginia Sanders – incumbent: Hoyt Wheeler) Omari Fox grew up in Brooklyn, and moved to Orangeburg as a young adult before attending SC State and finishing his teaching degree at Benedict College. Fox is a primary and high school art teachery in Swansea. He is a cultural worker and community organizer with the Southern Movement Assembly and chapter lead for Columbia based Simple Justice, an official chapter of the National Black Lives Matter movement. He uses art a a tool for social change, blending creativity and politics to further the work of the human rights agenda.
"I am coming forward for leadership to offer my brand of cultural community engagement in partnership with the South Carolina communities that face any and all challenges regarding the rights to access for all in education, equity and participation in our political system, arts and culture, and human rights. My vision for the SC Progressive Network is to be a leader in uniting South Carolina in a united front to reach the rich potential of a state that first seceded from the union and may now have the opportunity to succeed through union."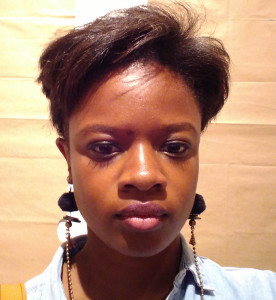 Secretary: SaBrina Jeffcoat (outgoing: Leslie Orr)
SaBrina O. Jeffcoat is a graduate of the College of Charleston where she studied  Studio Art and Biology. Following graduation she worked in the university sector in Exhibition Design and is currently working with the Columbia Museum of Art in Education and Community Outreach. SaBrina aims to use her love of the arts to make social justice issues more approachable to the masses.
"I look forward to serving as secretary of the c-4 sector of the Progressive Network for many reasons. I come from a liberal arts background that honed my documenting skills and practice in the arts which I think will allow me to also offer creative insight to our problem solving and forward-thinking planning. Thank you for considering me for the incoming secretary position."