The SC Progressive Network is pleased to announce the dates of the Modjeska School's spring session. Beginning March 21, classes will be held every other Tuesday 6pm-9pm at the historic Seibels House, 1601 Richland St., downtown Columbia.
"We are grateful to Historic Columbia for allowing us to use the Seibels House for the spring session," said Network Director Brett Bursey. "Their support reflects the kind of enthusiasm we're getting from the community about the Modjeska School. It bodes well for our long-term viability and sustainability, and we couldn't be more excited about the school's future."
Classes will be held March 21, April 4 and 18, May 2, 16 and 23, and June 6 and 20. The Network expects this cycle to be competitive; only serious students need apply. Stay tuned for details about fees, scholarships and the application process.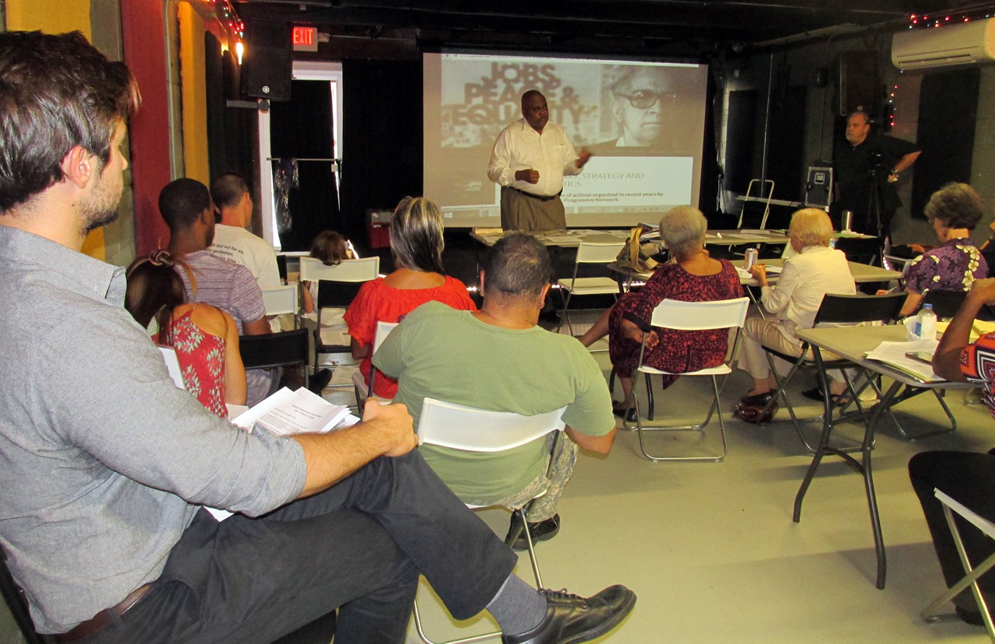 Rep. Joe Neal was a guest lecturer for the Modjeska School's summer session.
See more photos here.