Like the rest of the world, the SC Progressive Network is coming to grips with the new social and political reality since the election. We've mourned. We've raged. Now we're moving to the next stage: organizing like our lives depended on it. We are glad that you've joined us.
Progressives must work collaboratively and strategically to map a way forward – together. These perilous times offer an opportunity to grow the revolution of social values the Network has been working toward for 20 years. It is going to take discipline, hard work, and a lot of help. We need your time, your talent, your energy, your ideas, and your financial support. (Become a member by clicking here. Already a member but want to make a donation? Click here.)
We have an influx of new members to the Network, and a renewed interest from organizations who are in the process of re-joining or becoming members for the first time. Interest on social media also has spiked. (If you haven't already, join us on Twitter and Facebook. You can also view video clips of Network events and rallies on our YouTube channel.)
Columbia's November meeting attracted some 140 people, so many that we had to change our meeting space. We may have to do the same in December; check the calendar when we send it next week for the meeting location.
To accommodate our growth spurt, and to find ways to engage our new members, we are expanding our meeting schedule so that those who can't make a regular monthly meeting can pick a different day and time and get together for a breakfast or lunch meeting, or for an after-work or Sunday afternoon social. We will solicit comments from our members and implement our broader calendar in January.
We are in the beginning stages of organizing an event for SC folks who are not going to Washington to protest the inauguration. We'll be talking about it at our next chapter meetings. Ideas welcome. We may model it after the InHogural ball we held to celebrate Gov. Nikki Haley's taking the helm in 2011.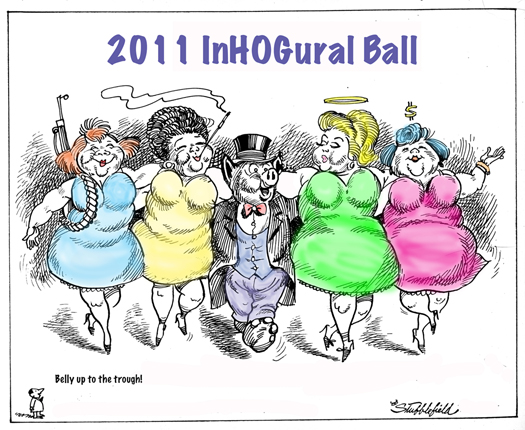 To newcomers, we welcome you with gratitude and great hope for building a broader and more united force to resist the rising tide of oppression and fascism. Please feel free to call or email our office with your questions or suggestions, or to get assigned a task. Meanwhile, please visit our web site to see the projects we're working on and ways you can get involved.
We wish you all peace during the the coming holidays. If you're in Columbia, please join us for our annual celebration of Modjeska Monteith Simkins' birthday on Dec. 5 at her home, 2025 Marion St. The casual drop-in between 5:30-7pm is open to all.
Onward!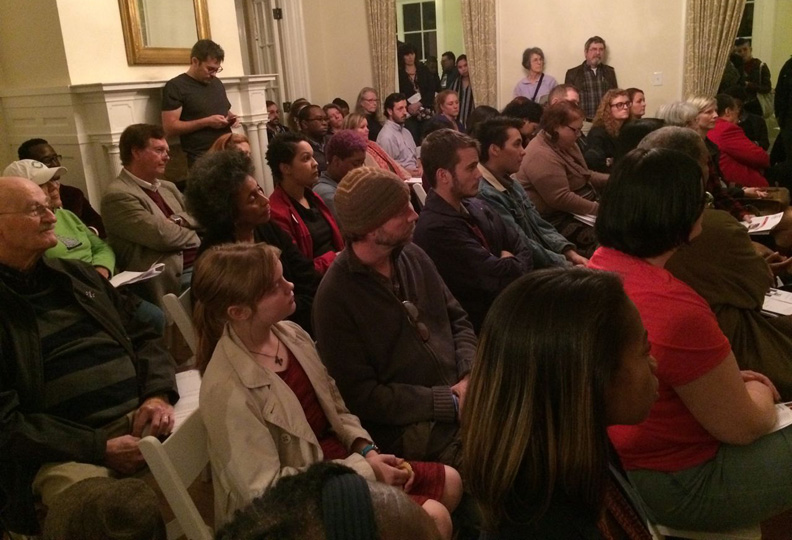 The November Network meeting in Columbia attracted such a large crowd we had to move to a larger space. More pics here.