Since 2004, the SC Progressive Network's Missing Voter Project has registered more than 7,000 new voters and educated many times that number about public policies that affect their lives. This is a non-partisan project aimed at getting unregistered and infrequent voters meaningfully engaged in our electoral system.
We are training new organizers to conduct registration/education drives in schools and jails, targeted neighborhoods and at community events. The project focuses on historically under-represented citizens.

Democracy is not a spectator sport. Do your part! Contact the Network office to set up a FREE training for your organization by calling 803-808-3384. We will provide you with all the tools you need to do a registration drive in your community.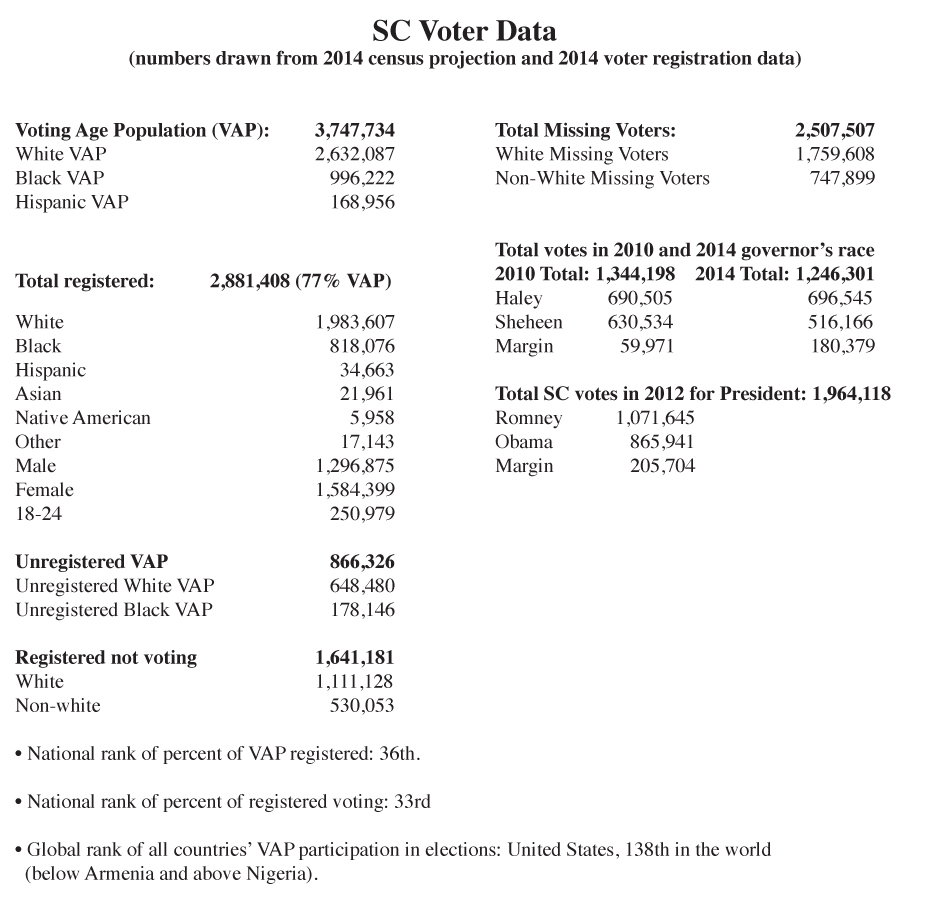 •  •  •
MVP Tools
This chart shows SC 46th in total competitiveness ranking out of 46 states with 2014 elections.
This chart shows SC at the bottom of national rankings, with 23% of the 124 house seats contested in 2014.
SC missing voter maps (From 2004, but still useful in targeting under-represented neighborhoods. Call the Network office for directions on use: 803-808-3384.)
Spanish Voter Registration Form