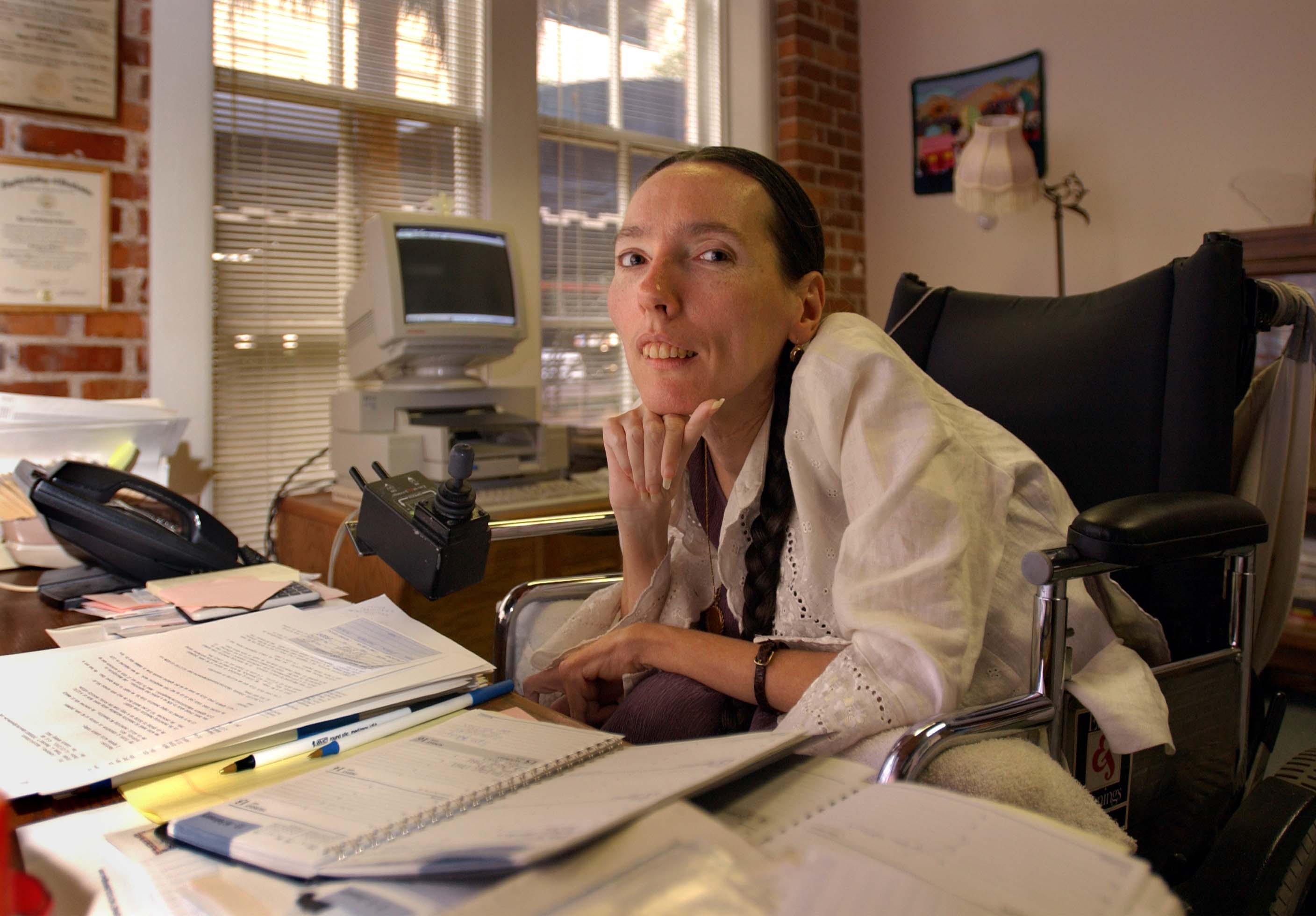 Harriet McBryde Johnson, a well-known Charleston disability and civil rights attorney, died Wednesday. She was a longtime supporter of the SC Progressive Network, and was recognized for her activism with the Network's 2004 Thunder and Lightning Award.
'She worked yesterday. It's a shock to everybody,' said friend and attorney Susan Dunn.
She was born July 8, 1957, and had been a Charleston resident since age 10. In 2005 she wrote the book Too Late to Die Young: Nearly True Tales from a Life.
She told The Post and Courier that she became an attorney because her disability-rights work had taught her something about the impact of law on how people live. She specialized in helping people who couldn't work get Social Security benefits.
She was chairwoman of the Charleston County Democratic Party executive committee (1988-2001); city party chair (1995-2000); secretary of city party (1989-95); national convention delegate (1996); president, Charleston County Democratic Women (1989-91); County Council candidate (1994); and a certified poll manager.
Funeral arrangements are pending at Fielding Home For Funerals.
Johnson, who was born with a neuromuscular disease, drew national attention for her opposition to 'the charity mentality' and 'pity-based tactics' of the annual Jerry Lewis muscular dystrophy telethon.
She was a talented writer. Here is a piece she wrote for POINT.