The Sons of Confederate Veterans are celebrating the 150th anniversary of South Carolina's secession from the Union and the start of the Civil War by holding a $100-a-ticket "Secession Ball" on Dec. 20 in Charleston.
The NAACP and allies will protest the event by holding a candlelight vigil followed by a meeting and viewing of part of film Birth of a Nation. Park at the Emanuel AME Church at 110 Calhoun St.; please arrive by 4:15pm. The vigil will take place at 4:30pm at the Gaillard Auditorium. For details, call 843-813-3363.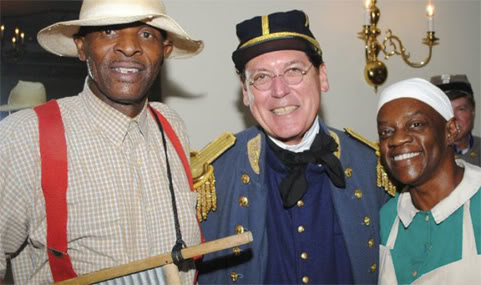 A preview of the ball? SC Sen. Glenn McConnell with re-enactors at the National Federation of Republican Women's Conference in September.