Thrill to the post-corporate comic stylings of satirical songster Dave Lippman. The anti-war troubadour afflicts the complacent, takes the air out of the windbags of the week, and de-distorts history. On the extreme other hand Dave's alter-ego, Wild Bill Bailout, the Bard of the Bankers, champions the beleaguered 1 percent in this hysterically funny, not-to-be-missed show.
Favorite tunes from this dynamic duo include Brother Can You Spare a Diamond, What the Frack?, I Hate Wal-Mart, Your Car is Disgusting, and many more endearing titles.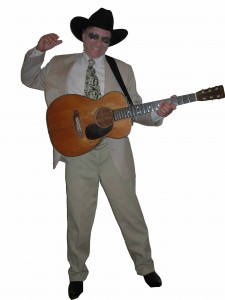 Charleston
Friday, Feb. 17, 6pm
Mad River Bar and Grille
32B North Market St.
FREE SHOW! Presented by Charleston Peace and the SC Progressive Network.
Columbia
Saturday, Feb. 18, 7pm
The Big Apple
1000 Hampton St.
Dave will headline the SC Progressive Network's annual Thunder & Lightning Awards Celebration. See details here.

See what people are saying about Dave:
"Laughing hysterically." – Medea Benjamin
"Viciously funny" – Guardian
"God, that man can talk! I tell you, he's good.  What a great writer!" – Utah Phillips
"The Dean felt that more harm than good would come from your visit."? – student, Skidmore College
"He makes me laugh every single time." – Holly Near