Those who stand to lose the most if the penny sales tax to fund public transit isn't passed are the DART riders, who have already suffered 40% cuts to services. At a press conference Oct. 24 hosted by the SC Progressive Network, Dori Tempio from the Disability Action Center asked voters to weigh in on this critical issue Nov. 6. For more information, see scpronet.com or call 803-808-3384.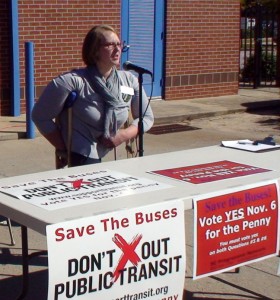 See more photos from the rally here.
Read about it in The State.