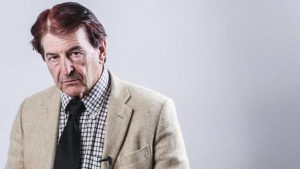 The SC Progressive Network's strategic plan to educate, agitate, and legislate is off to a great start in 2017. The timing couldn't be better to welcome John Crangle to our team.
Crangle just retired as Director of Common Cause-SC after 30 years, and has signed on to be the Network's Director of Governmental Relations. He was instrumental in writing the state's ethic law that was passed after the FBO's "Lost Trust" 1990 sting busted 17 state legislators for taking bribes. He recently published Operation Lost Trust and the Ethics Reform Movement, a 607-page book about the case and the long road we are still traveling for ethical government in the Palmetto State.
Crangle and the Network's Executive Director will be meeting with the Progressive Legislative Caucus, headed by Rep. Gilda Cobb-Hunter, every Tuesday during this session. Crangle will host weekly legislative updates for Network members every Friday, beginning March 10. To be included, please email network@scpronet.com or call 803-808-3384. The time and nature of the briefings (face-to-face or conference call) will be determined by those interested in participating.