By Charlie Smith
Charleston, SC
A few weeks ago while helping to organize a summit on affordable housing in the Lowcountry, I was catching up with a good friend who was to be a presenter at the event. I had noticed that since we had seen each other last she had begun using a hyphenated last name. During the conversation she told me that she had recently gotten married; but when I asked her about her husband, there was a bit of a pause.
Then she mentioned that her husband had once been involved in South Carolina politics. As soon as she said those words and I connected them with her new last name, I'm sure that my jaw bounced off the floor. My friend's comment and hesitancy in her voice could only have meant one thing. My wonderfully gay-supportive and embracing friend had married the man who had led the charge to exclude the right of gay people to marry in South Carolina. Her new husband was John Hawkins, the man who had been the sworn enemy of South Carolina's LGBT community in 2006.
In the fight which led to the passage of the anti-gay constitutional amendment, Sen. Hawkins had even done his best to prevent opponents of the legislation from being able to have so much as a hearing while the legislation was in committee. Even President Pro Tempore of the Senate, Glenn McConnell, saw this as unconstitutional. Others like Sen. Luke Rankin (R-Horry) had comments like this to say about their colleague's efforts to hijack the hearing process and deny opponents of the anti-gay marriage amendment the chance to speak "Give them a fair hearing and then hang them."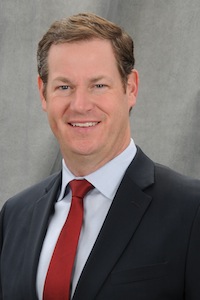 That's why it is so amazing today to see these comments from former Sen. Hawkins (R-Spartanburg) in response to yesterday's U.S. Supreme Court rulings regarding marriage equality. He led the charge in the South Carolina Senate to deny marriage to LGBT South Carolinians in 2006; but yesterday he renounced those actions, stepped up to the plate and had this to say about marriage equality:
"I just finished reading Passage of Power by Robert Caro. In the book, he details the efforts of JFK and in particular LBJ in the passage of the Civil Rights Act. At the time of this bill, in the 60s and before, the South went to great lengths to shamefully discriminate against blacks. Southern police turned water hoses on children, black women couldn't find a bathroom traveling through southern states because of segregation. Blacks' voting rights were curtailed (they still are in some cases today, regrettably.) I could go on and on. And most of us now regard that discrimination as an odious stain on the history of freedom in America.
In my past days as a state Senator, I was active in working for a constitutional amendment banning gay marriage. With time and much consideration, not to mention a dose of enlightenment and empathy, I realize my past positions in this regard were wrong, and I honestly wish I hadn't been so strident against gay marriage. I have come to see discrimination against gay people as a great wrong, akin to discrimination against blacks, women and other minorities. I believe that if a gay couple desires to get married, they should have the same rights as me. One cannot undo the past, but there is time left in life to change one's mind and reject discrimination of any kind, in any form, and against anyone."
The most important words in his statement are these: consideration, enlightenment and empathy. They are the keys to moving the "movable middle" toward marriage equality in South Carolina. I would never in a million years have EVER considered former State Senator John Hawkins to be anywhere near the "movable middle"on the issue of marriage equality…and that is precisely my point…we NEVER know who is part of the "movable middle." That's why as LGBT South Carolinians we must come out, lead by example and always be willing to educate rather than alienate. These are the most effective actions we can take to allow the healing elements of consideration, enlightenment and empathy to work their magic on stubborn prejudices as they obviously have on former Sen. Hawkins. That's what we should always be about. You never know what it is that gets through to people…even when they tell you to your face that they don't want to hear what you have to say.
If John Hawkins can come around, anybody can!