The public is invited to share any problems they encountered while registering or voting in the recent election in front of a panel of county election officials, council members, legislators and voting rights advocates. Data collected at the forums will be used to help shape voting reforms so that future elections will run more smoothly. Speakers will be allotted three minutes each. For more information, call the SC Progressive Network at 803-808-3384 or e-mail network@scpronet.com.
Town Hall Meetings
Columbia: Dec. 4, 5:30-7pm, Council Chambers, 2020 Hampton St.
Charleston: Dec. 9, 5:30-7pm, Charleston City Council Chambers, 4900 LaCross Rd.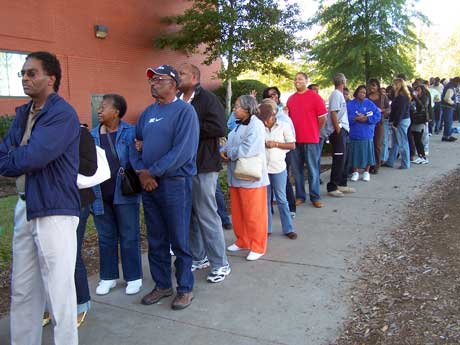 Voters wait up to four hours to vote absentee in Richland County on Oct. 31. For more photos, click here.