On Dec. 6, friends, family and colleagues gathered at ILA Hall in Charleston to honor SC AFL-CIO President Donna Dewitt for her years of service to the labor community in South Carolina. The event was also a fundraiser, with the $30,000 raised going toward a new building, which will be named for Donna. 
Donna is Co-chair of the SC Progressive Network. We couldn't be more proud of her accomplishments nor more grateful for our long association.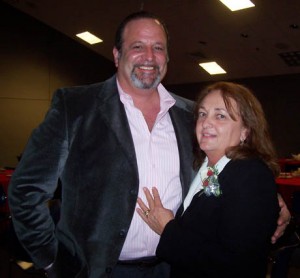 SC Professional Firefighters President Mike Parrotta and SC AFL-CIO President Donna Dewitt. To see more photos of the event, click here.