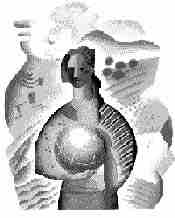 Beijing '95
The women's conference in China last month made headlines here, but most of the coverage bothered little with the substance of the gathering, which attracted more than 30,000 women from around the globe.

The quiet news is the networking that developed, with women from South Carolina and women from South Africa, women from Ireland and women from Iran linking forces by phone, Fax and computer finding new power in the electronic age.

These dispatches were pulled from the Internet, a rich resource for activists of all stripes. Our thanks to all those who make this magic possible. And to the women worldwide who believe in their own possibilities.