Q-Notes recently featured its readers' picks for the best LGBT activists, services and organizations in the Carolinas, and several members of the SC Progressive Network made the cut (in bold below). Congratulations to the winners!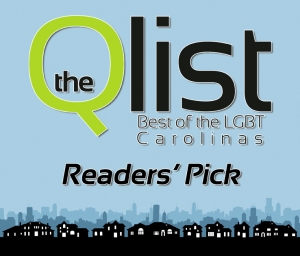 Local/Regional: Columbia
Best LGBT non-profit
Winner: Impact Columbia
Runner-up: South Carolina Pride Movement
Best LGBT young adult leader (under 30)
Winner: Santi Thompson
Runner-up: Ryan Wilson
Best LGBT leader (Male)
Winner: John Dawkins
Runner-up: Ed Madden
Best LGBT leader (Female)
Winner: Beth Sherouse
Runners-up: Harriet Hancock, Nekki Shutt
Best LGBT-affirming faith institution
Winner: Garden of Grace United Church of Christ
Runner-up: Unitarian Universalist Church of Columbia
Results compiled by Q-Notes staff from qualified online ballots collected April 3-May 13.
To see the full list, click here.