"The SC Progressive Legislative Caucus has picked Wendy Brawley as the best candidate to shoulder the heavy burden left by the death of our dearest friend and colleague Joseph Neal," Rep. Gilda Cobb-Hunter announced at a State House press conference Thursday.
Representatives Cobb-Hunter and Neal worked closely for the 23 years they served together in the State House before Neal's untimely death last month. The two founded the nonpartisan Progressive Legislative Caucus in 2015 to focus on promoting state policies that improve the lives of working people and their families – not just in rural, black and poor District 70 – but across the state. "Joe was a true and rare servant of the public," Cobb-Hunter said, "and the Progressive Legislative Caucus is pleased to lend our support to Wendy Brawley, a true fighter and seasoned leader to take up Joe's work."
Neal's older brother and a longtime Columbia physician Dr. Green B. Neal said, "Of all the candidates, Ms. Brawley is the one I saw over the years working with Joe and our community, and doing good without any expectation of reward."
SC Progressive Network Executive Director Brett Bursey said, "Joe was the heart of our organization. He helped establish the Network, and was our strongest champion inside and outside of the legislature. He cannot be replaced, but we expect Ms. Brawley to keep true to his mission."
Brawley said she was humbled and honored by the support. "Joe Neal dedicated his life to helping those who were often overlooked and lived in the shadows. He will be sorely missed, but he leaves with us an incredible legacy of servant leadership. I look forward to the opportunity to continue Rep. Joe Neal's work of caring, compassionate and effective leadership," she said.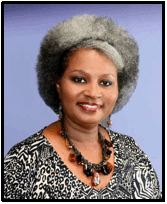 Wendy Brawley