Maybe the only thing better than seeing historic Penn Center as a tourist is to experience it as a grassroots activist, in the true spirit of the place. You can do that at the Network's fall retreat Oct. 19-20.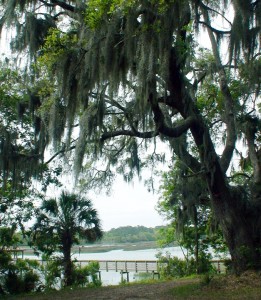 Started as a school for freed enslaved people in 1862, Penn later became a conference center and meeting place for movement organizers. At our retreat, we'll gather in the same hall where Joan Baez once sang to Dr. Martin Luther King Jr. It was also in that hall that the Network was founded in 1996. Over the years, the Network has returned many times to map strategy and talk politics.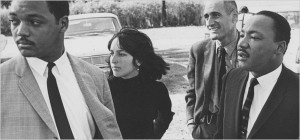 "It's been four years since we've been to Penn Center, and I'm looking forward to going back," said Network Co-chair Donna Dewitt. "It is a special place with such a rich history, and the setting always inspires us."
The weekend is a unique chance for the Network's members, friends and allies get away to the beautiful Lowcountry for a chance to recharge, reconnect, and refocus.
Knowing that sometimes the most valuable part of the retreat is time spent talking to each other one-on-one, there will be down time for that.
"The weekend will be a mix of workshops, strategy sessions, and taking care of in-house business," said Network Director Brett Bursey.
"We'll also be working on current Network projects, with a special focus on the mass action we're planning for the legislature when it reconvenes in January. We're putting a lot of thought and effort into the event, and we need all hands on deck to make it as powerful and broad-based as we believe it can be."
U.S. Sen. Bernie Sanders (I – VT) will fire up the crowd on Saturday morning. Among the most progressive members of Congress,  he recently introduced the "Democracy is for People"  bill for a constitutional amendment to establish that corporations are not people and money is not speech. He's promoted progressive interests on the Hill since 1991, including Social Security, universal health care and workers' rights.
Network member groups will be invited to share their victories and challenges in the past year, and to solicit support for projects and campaigns they're working on now.
The weekend package is $125, and includes conference materials, all meals, and accommodations in one of Penn's refurbished dorms. It also covers Saturday night's fish fry with all the trimmings and entertainment by nationally known singer/organizer Jane Sapp and satirist Dave Lippman.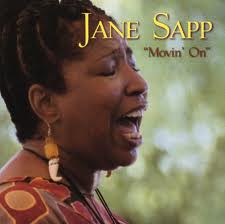 Sapp recorded Carry It On, an album of movement songs, with Pete Seeger and Si Kahn. She was a civil rights movement leader, former director of Highlander Center and established the first museum at Penn Center in 1971. She now heads the cultural committee of the Southern Partners Fund, which helped fund our retreat.
She will be joined on stage Saturday by songster Lippman, who afflicts the complacent, takes the air out of windbags, and updates worn-out songs with parody. Song samples: All We Are Saying is End Corporate Crime, and I Hate Wal-Mart.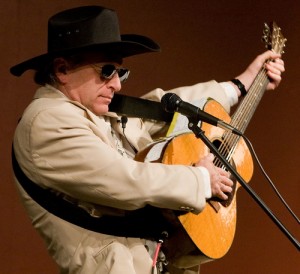 Come for the whole weekend, a day, or just part of the program. Overnight space is limited, so make your reservations now. If you need a ride or can share one, call 803-808-3384.
Share/RSVP on Facebook.
PROGRAM
Saturday, Oct. 19
9 am – Registration, Frissell Hall
10 – Welcome and introductions. Who's at the table?
10:15 – US Sen. Bernie Sanders, followed by Q and A
11:15 – The SC Progressive Network: Who we are, why we are, how we win
11:45 – Current policy priorities: voting rights, ethics reform, Medicaid expansion, moral budget
12:30 – Catered lunch and free time for networking, policy caucuses, or sight-seeing
2pm – Network member organizations report on what they accomplished last year and what's ahead
2:30 – Mass action planning, plenary session
4:30 – Breakout caucuses, to be decided by retreat-goers. Possible topics: public transit, labor organizing, gay rights, homeless policies, reproductive rights, animal  welfare, immigration reform, environmental protection
6:30 – Fish fry; music by Jane Sapp and Dave Lippman
Sunday, Oct. 20
8 am – Breakfast in cafeteria
9  – Sunday service. The proletarian vanguard, spiritual seekers, peace warriors, the curious are all welcome
9:30 – Cultural workshop with Jane Sapp
10:30 – Network business: elections, treasurer's report, new Network chapters' form and function
Noon – Lunch in cafeteria
1pm – Homework assignments, action plan recap and caucus reports
Adjourn c-3 portion of program
2pm – Progressive Voter Coalition update, projections and election strategies
3 – Adjourn
And the real work begins…
REGISTRATION
FULL WEEKEND package: $125
Day registration, no meals: $10
Saturday w/lunch & dinner: $35
Fish fry and entertainment: $15
Sunday registration and lunch: $20
If you want to come early, add $50 for Friday night room and Sat. breakfast.
Mail check to SCPN, POB 8325, Columbia, SC 29202. Or call 803-808-3384 to pay by credit card. To join the Network or update your membership, include $25 ($10 for students and seniors) in your fee.