Most South Carolinians are now feeling the effect of unregulated corporate cash that has flooded the state with record numbers of nasty political ads. While most bemoan the devolution of the campaign system – including some GOP candidates – some are redoubling efforts to do something about it.
Advocates for campaign finance reform will hold a press conference on Jan. 20 at 1:30pm in the lower lobby of the State House on the second anniversary of the US Supreme Court's Citizens United ruling that deregulated limits on corporate campaign donations and fueled record spending in the SC Republican presidential preference primary.
John Crangle, Director of Common Cause of South Carolina, will address the implications of the US Supreme Court's Citizens United ruling.
"Most people disagree with the Supreme Court rulings that corporations are people and money is speech," Crangle said. "Amending the US Constitution is going to take some time, but we can address this corruption on a state level now by passing clean elections."
Rep. Joe Neal, Co-chair of the SC Progressive Network, will speak about the Clean Elections Act that he reintroduced this week. (See more at the Network's web site.)
"The Clean Elections Act has been introduced in every legislative session since 2000," Neal said, "but now I think people are waking up to reality that public offices are on the auction block." Over 90 percent of the candidates for the state legislature that spend the most money win."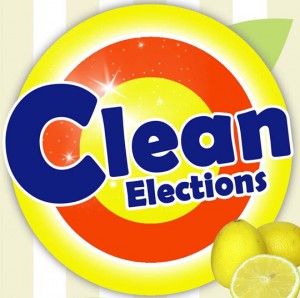 "South Carolinians who are disgusted with the flood of unregulated cash that is corrupting our political system have a way to fight back," he said. "The Clean Elections Act will allow people to run for office without having to accept corporate, private or PAC money, and still run a competitive campaign."
Rep. Neal's legislation calls for putting clean elections on the general election ballot this November.
Citizens who are concerned about money corrupting our political system are invited to attend the press conference.