About 80 activists from across the state spent part of last Saturday debating and refining organizing strategies for the rest of the year. Continuing the SC Progressive Network's strategic focus on the state's refusal to accept Medicaid funding, and the general sad state of democracy in South Carolina, we are preparing tools you can use to organize in your town or county. We can map the location of registered, inactive and unregistered voters by neighborhood who have been denied Medicaid coverage. The Network is calling for voter education and mobilization around a healthy democracy.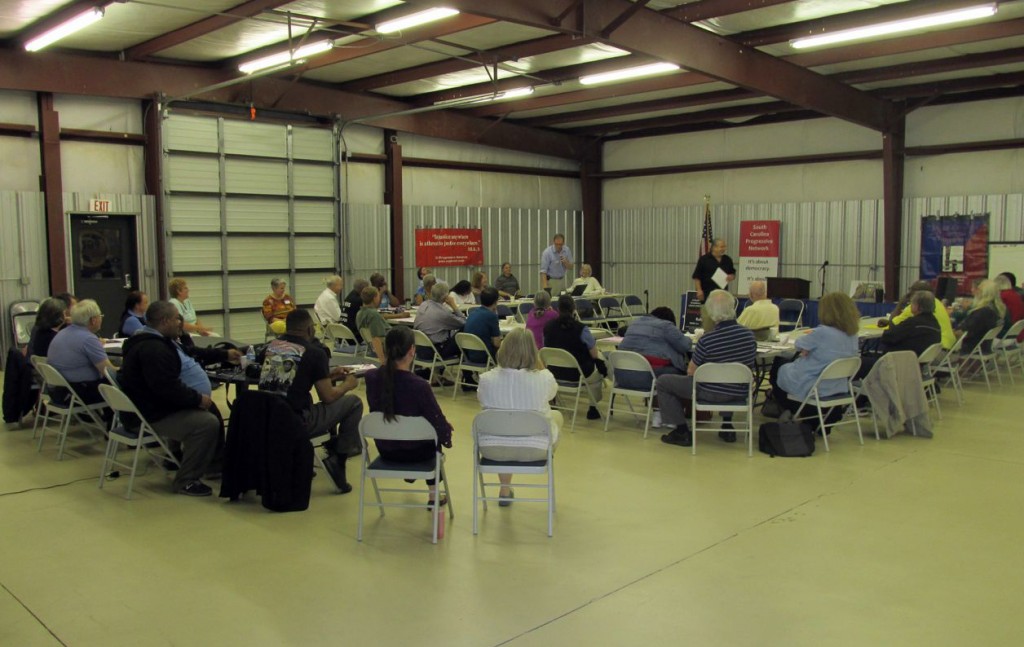 Health care is being denied and our democracy is being held hostage in a rigged game. 75% of South Carolinians will see their House representative elected without major party opposition on Nov. 4, most with 99% of the vote. Practically speaking, our best opportunity to affect state policy is in the governor's race.
Our nonpartisan campaign will provide side-by-side comparisons of the candidates' health care positions, and let informed voters decide.
We believe that our plans to "change the dialogue" on accepting Medicaid funding in South Carolina worked. Our Truthful Tuesday educational and act-up efforts helped more people understand the issue, and widened the gap between rational conservatives and anti-government radical fundamentalists.
A "Health Democracy Road Show" committee has been formed to carry our message beyond Columbia and Charleston. Anyone interested in helping organize events around the state between June and November should email network@scpronet.com.
The individual members of the Network's political action committee, SC Progressive Voter Coalition, met and are refining plans to focus on a few political campaigns where we may make a difference. ProVote made two primary endorsements of long-time Network supporters, Sen. Brad Hutto for US Senate and Shelia Gallagher for Superintendent of Education.
See photo album on Flickr.
Affordable Health Care Update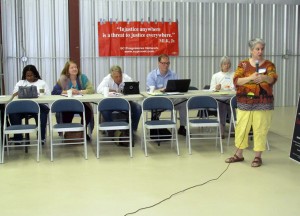 Network Navigators are still on duty to help people with a "life changing event" sign up for health insurance through the Affordable Care Act. Life changing events include moving to a new state, certain changes in your income or family size, getting out of prison. See if you can get coverage (substantial discounts based on income) at healthcare.gov. Call the Columbia Network office at 803-445-1921 for help.
New Legacy Project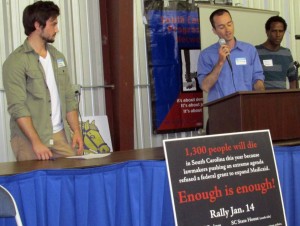 Our youngest Network members announced at the conference that they are launching a campaign to educate and mobilize new blood. With the Network's core activists graying, it is great news to see a new generation take the initiative to grow their own grass roots. Stay tuned for more. Meanwhile, any younger people wishing to get involved can contact Wayne Borders at waynerbord@gmail.com.