By Daniel Deweese
Columbia, SC
When we were first formulating the New Legacy Project, Becci shrewdly pointed out that "New Legacy" is a contradiction. How can something be new and at the same time be a legacy? If there is a lesson from Marxist (Hegelian) dialectics, it is that truth emerges from such paradoxes and contradictions. Starting from close to a zero point, a one emerges and the repetition continues, followed by two and three. Every emergence is constituted by a legacy, every legacy thereby produces some thing new. The New Legacy Project has emerged as the result of the work of Modjeska Simkins and now the SC Progressive Network.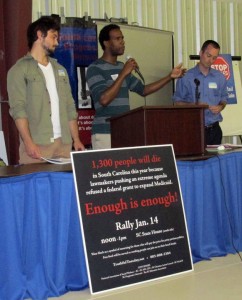 This New Legacy Project, this contingent is not contingent. It is necessary. One simply has to observe the growth of right wing fascist-nationalist movements, the ever increasing influence or should I say ownership of democracy by big capital and the  looming ecological crises to see that the New Legacy Project is a necessity.
There is in absence in our movement. What is missing? Students and young people. Gone are the student and youth movements of the '60s, perhaps only briefly rekindled during the Occupation. A movement that was quickly crushed. What has happened to a once dynamic emancipatory force?
We must look for answers in the inescapable phenomena of ideology. Youth are interpelated, that is addressed as subjects, by the 'power structures' as Modjeska correctly identified them, as subjects of pure hedonism. Consume, don't think too much, watch TV, be your 'true self" ,which is another way of putting the narcissistic (superego) imperative (Zizek, The Pervert's Guide, 2013).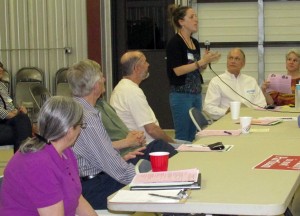 As a student this is not only my own anecdotal experience, it is also supported by clinical and academic data. However, this is is not a case study. This is a call to action.
The New Legacy Project possesses the potential to undermine this ideology, connecting with student organizations and thereby reaching other youth who persist in a state of apathy. We can only rekindle the  dream of an emancipatory collective pursuing freedom by a creating a new legacy.
Email newlegacy@scpronet.com for details.