Honoring South Carolina's outstanding agitators
Feb. 18, 7pm
The Big Apple
1000 Hampton, downtown Columbia
Silent auction.  Finger food.  Cash bar.
This year's Thunder & Lightning honorees were instrumental in successfully blocking the voter photo ID law in South Carolina, a major victory that showed grassroots activism at its best.
HONOREES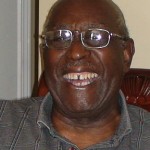 Larrie Butler was born at home in Calhoun County in 1926 and never had a birth certificate. Mr. Butler exposed the governor's lack of knowledge about the law by having sufficient photo ID to buy Sudafed and a plane ticket, but not to vote in South Carolina. He was featured in local, state and national news programs, and his story illustrated how the new law would prevent some people from voting. (See video the SC Progressive Network shot of him in his home.)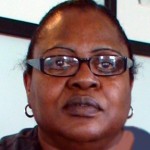 Delores Freelon, a Columbia resident, never had a first name on her birth certificate, so the SC DMV would not issue her a driver's license — in spite of having a valid license from another state and plenty of other identification. Her story was picked up by the media. (See video the SC Progressive Network shot documenting her story.)

Sen. Gerald Malloy, a Darlington County attorney, took the point with the US Dept. of Justice, packaging our grassroots testimony into a clear, compelling case.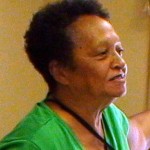 Virginia Sanders, a Richland County resident and SC Progressive Network co-chair, is being honored for her tireless dedication in raising public awareness about the ID law by working the radio call-in shows and organizing in Midlands communities. (See photos of her in action here.)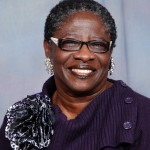 Dr. Brenda Williams and her husband, Joseph, have run a family medical practice in Sumter for nearly 30 years, where they have long been dedicated to promoting civil rights. Dr. Williams gathered scores of affidavits from area residents whose voting rights were threatened by the law. She was also featured in local, state and national news pieces about her work on the ID law.
••••••••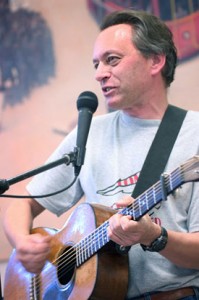 Dave Lippman
Dave Lippman will provide the evening's entertainment. A satirical troubadour with an international reputation, Dave afflicts the complacent, takes the air out of windbags, and updates worn-out songs with brand-new parody. His alter-ego, Wild Bill Bailout, is the bard of the bankers. (For a taste of his work, check out this video.)
Tickets are $25 single/$40 couple. Price includes a year's membership in the Network. Event proceeds will be used to further our work improving the quality of life and government in South Carolina.
You may pay at the door, but reservations are requested as space is limited. Call 803-808-3384 or RSVP on Facebook.
Make an online donation here.
•••••••••••
Those who profess to favor freedom and yet deprecate agitation are people who want crops without plowing the ground, rain without thunder and lightning. Power concedes nothing without demand and struggle. It never has and it never will.

Frederick Douglass