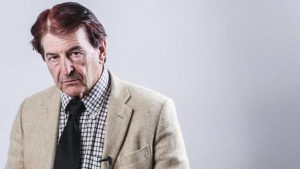 The SC Progressive Network has instituted a weekly briefing with our new government relations director, John Crangle. (Read about our good fortune in The State.)
The conference calls are open to members interested in keeping up with bills we are tracking in the State House. The calls are every Friday at 5:30pm, and last about a half-hour. To participate, send email to network@scpronet.com, and you will be sent the call-in number and code.
Friday's call included discussion of these four items, summarized here by Network staff.
1. Legislators Water Down Money Laundering Law
Calling it "one of the more ludicrous events in the past week," Crangle unpacked a story that involves House Judiciary subcommittee members realizing at the last minute that they were about to pass regulations to a statute that would criminalize legislators taking kickbacks – like those currently being investigated in association with Richard Quinn and Associates (RQA).
The money laundering law originally passed in 2016 with the intended purpose of criminalizing "illegally sourced money," which the legislators took took to mean money from prostitution and drugs. When the legislature creates a law, the state agency charged with implementing it comes up with regulations to enforce it. In this case, it was Attorney General Alan Wilson's job to submit the regs to the legislature for approval, but the AG's office never got around to writing them. Crangle suggested the AG may have been distracted by the fact that he, his father, the former AG and current governor Henry McMaster all have given tons of money to RQA. Furthermore, Wilson appointed the special prosecutor that is digging into kickbacks from RQA to legislators and state agencies.
Rep. Alan Clemmons (R-Myrtle Beach), concerned about prostitutes and drugs on the Grand Strand, proposed an amendment to speed implementation of the money laundering law – before the regulations were written to implement the law. Clemmons' amendment was on the agenda at the subcommittee meeting when a reporter asked Crangle to comment on the amendment. After Crangle told her that the money laundering bill could apply to legislators taking kickbacks from their consultants, she began asking the subcommittee members if the law could be applied in the current campaign finance scandal. Crangle said legislators were running around like the Keystone Kops when they realized they were about to pass a law to criminalize the redirection of campaign donations into the pockets of their Republican colleagues. Clemmons pulled his amendment, apparently to ensure the new law prevents legislators from being defined as prostitutes.
See story in The State.
2. Independent Redistricting Commission (H-3339: Funderburk, Cobb-Hunter)
This would establish an independent body of seven non-legislators to draw new political districts. The current 170 legislative districts and seven congressional districts have been drawn by the majority party of the legislature, and have resulted in the nation's least competitive elections. The current districts established a majority-white, Republican rule that insures that Republicans will draw the new districts in 2020. It's a good guess that the Republicans will not draw competitive districts that would require them to address the concerns of all the people in their districts. Our politically gerrymandered districts result in 78 percent of South Carolinians having only one candidate to chose from in general elections. The current situation allows the majority party to chose who votes for them, rather than giving the citizens a choice.
The chances of the bill passing are slim to none. But the Network is using the bill to help people understand the true gravity of our broken democracy. The Network's spring conference on April 15 will focus on this problem. (As they become available, details will be posted on our web calendar and Facebook event page.)
3. Special Election Restitution Act (S-533)
New state senator, Progressive Legislative Caucus ally, and longtime Network member Mike Fanning introduced this bill less than a month after taking office. It requires elected officials who are removed from office due to a criminal conviction to pay the cost of the special election to replace them. The bill has gotten national attention, as it appears that no state has such a provision. Crangle got the idea for the bill after state Treasurer Thomas Ravenel was busted for cocaine and a special session of the legislature was called to replace him. Crangle convinced federal Judge Joe Anderson to add $28,000 to Ravenel's sentence to cover the session's costs. Crangle has lined up Judge Anderson to testify in favor of the bill. The only opposition to this reasonable bill will be legislators fearing indictment or planning a criminal enterprise.
4. Dark Money Bill
This was introduced by Sen. Hugh Leatherman this year after he was targeted by the deep-pocketed political action committees of the Koch Brothers. The Kochs dumped money into primary campaigns of Tea Party candidates to oppose Republicans who supported increasing SC's gas tax. Since the Supreme Court ruled in 2012 that corporations have free speech rights and SC doesn't require disclosure of donations to independent advocacy organizations, liberals are being swamped by right-wing money. In a turn of the screw, Koch front groups like Americans for Prosperity and the Club for Growth have been targeting Republicans who dare to suggest a tax increase of any kind. Leatherman, arguably the most powerful politician in SC, was in a tight race against a dark-money fueled opponent. Sens. Wes Hayes and Larry Martin both lost their seats to dark-money candidates because they dared to support a gas tax.
It was bizarre theater at the hearing. The cast of characters included Koch-supported veteran organizations, Tea Party representatives, and anti-choice activists who testified that their supporters would be afraid to donate to their organizations if their names were disclosed.