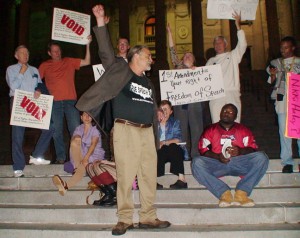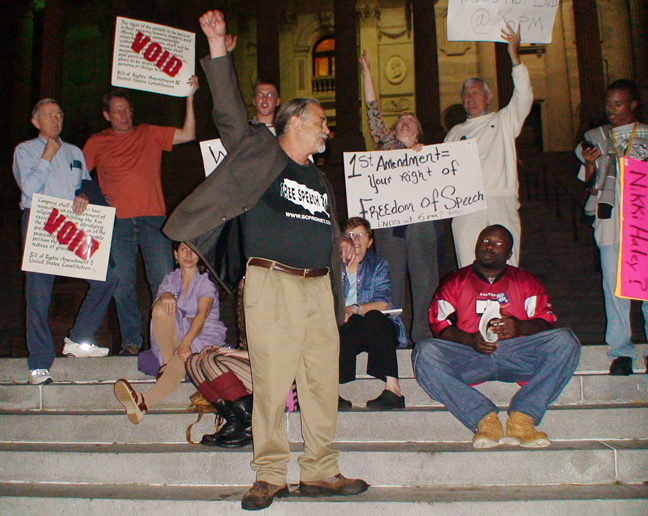 In case you missed it, here are video clips and photos of the SC Progressive Network's support of the Occupy Columbia movement. For the most current Network news and events, join us on Facebook.
Occupy Columbia protesters defy Gov. Haley's orders to leave State House grounds at 6pm.
SC Progressive Network issues call for citizens to challenge Gov. Haley's order. Some 300 people showed up for a spirited rally at the State House. Nobody was arrested. Big night for free speech in South Carolina.
SC Progressive Network Director declares victory with Rep. Gilda Cobb-Hunter, the only legislator to risk arrest in defense of the First Amendment.
Photos of Gov. Nikki Haley's press conference Nov. 16 announcing the eviction of the Occupy Columbia protesters, and the arrest of 19 two hours later.
Photos of a rally organized by the SC Progressive Network Nov. 21 challenging Gov. Haley's orders.