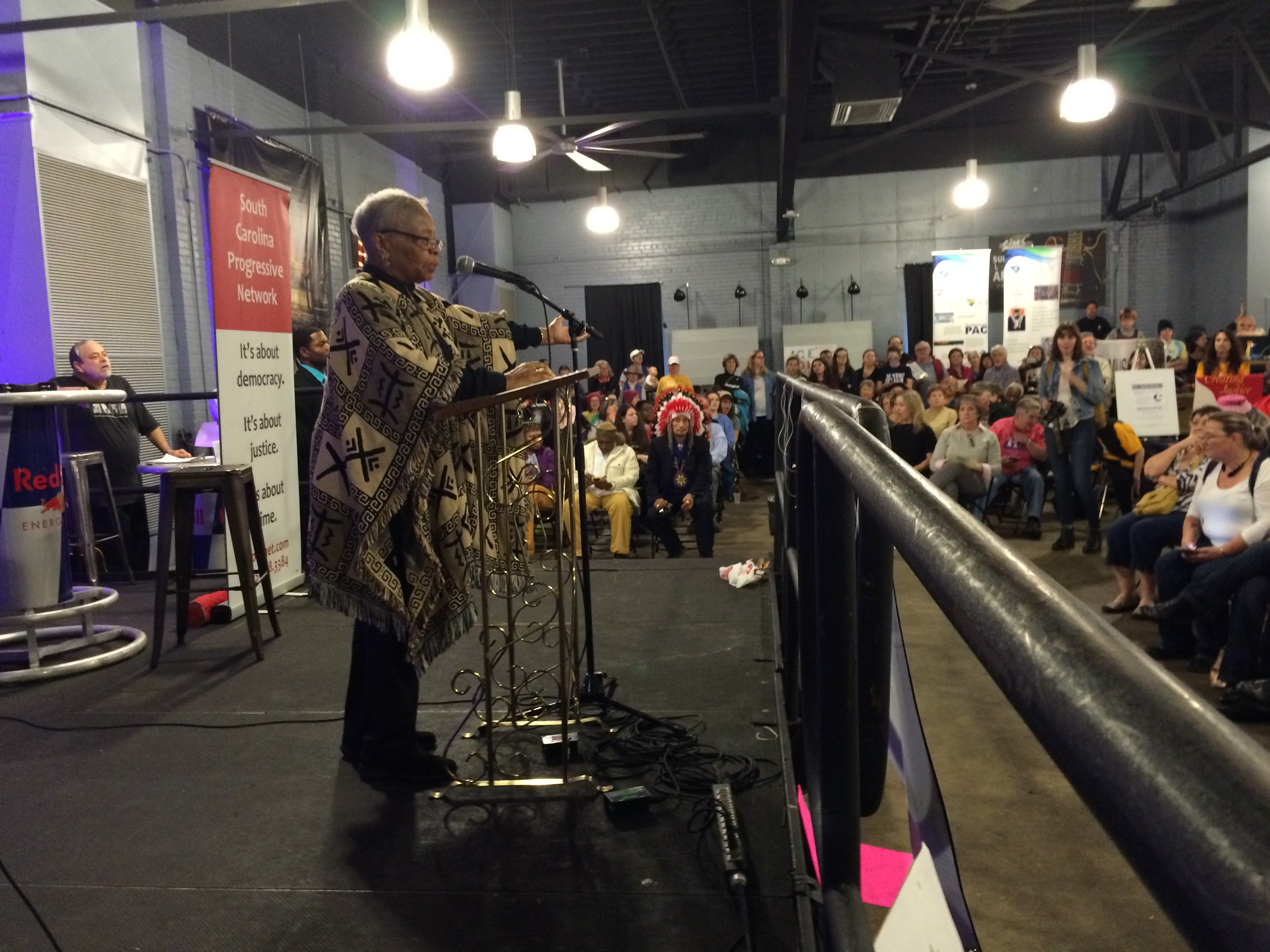 SC Progressive Network Co-Chair Marjorie Hammock welcomes the overflow crowd at Music Farm, the rally's rain location. See more photos in our album.
• • •
Thundershowers didn't dampen the spirits of the thousands who gathered in Columbia on the first day of the new administration. The rally was held in solidarity with the Women's March on Washington, held in cities across the state and around the globe.

It was more than a rally. It was a call to action. Saturday's post-rally strategy summit opened with this video from Rep. Gilda Cobb-Hunter.
It was followed by speakers from some of the summit's 43 partnering organizations, spoken word artists, gospel, and drumming. The mood was electric.
The extraordinary poet Nikky Finney and Dr. Akan Malici offered powerful moments.
Daniel Deweese of the New Legacy Project challenged the young people in the crowd to get busy and "dream dangerously."
The day concluded with participants breaking into issue caucuses and planning next steps.
Follow-up meetings are being planned for Columbia, Charleston, and Greenville. Bookmark the Network's web site to stay in touch. If haven't signed up yet, subscribe to our e-list.

Finally, please read Meeghan Kane's piece and watch Betty Benns' video at Auntie Bellum. It will inspire you.
Keep the faith. As the James Brothers reminded us on Saturday, "all things are possible, if you only believe."
Amen.